---
Tlou Energy Ltd has provided an operational report for the quarter ended 31 March 2022.
Highlights
Transmission line construction contractors and owners' engineers engaged.
Lesedi 3 production well successfully brought back online and producing gas.
Generation licence granted for the 10 MW Lesedi gas-to-power project.
US$5 million received from long-term supporter, Botswana Public Officers Pension Fund.
Strong cash position of AUS$8.67 million (unaudited) at the end of the quarter.
Projects
The Company has three project areas in Botswana, as outlined below. Tlou has 100% ownership of all projects.
Lesedi Project: Gas and solar power development, hydrogen and solid carbon production.
Mamba Project: exploration and evaluation.
Boomslang Project: exploration and evaluation.
Lesedi Project
Gas-to-power project
Lesedi is currently Tlou's main project. The Lesedi licenses cover an area of approximately 3800 km2 and consists of four prospecting licences (PL) and a production licence. The Lesedi Power project, a 10 MW power generation facility, is the first planned development by the company and is located in the PL area (~800 km2).
Electricity generated at the Lesedi 10 MW gas fired power facility will be sold under a power purchase agreement with Botswana Power Corp., the national power utility in Botswana. Once in full production, 10 MW of generation will provide annual revenue of approximately US$10 million.
Transmission line construction
To connect to the national power grid, a 100 km transmission line needs to be built to connect Lesedi to the existing grid. During the quarter the transmission line construction contractor and owners' engineer were engaged, and work has commenced on the project. The timeline for completion is approximately 15 months. All going to plan the company is looking at selling first power into the grid in 2023. The company is also upgrading its operations camp including construction of vehicle workshops, inventory storage facilities, office, and accommodation units.
Funding
Funding towards the construction of the transmission line and associated infrastructure was received during the quarter from Botswana Public Officers Pensions Fund, a long-term supporter of the company and Tlou's largest shareholder.
Gas production
Tlou's two production wells at Lesedi, Lesedi 3 and Lesedi 4 have been producing gas for a prolonged period. The Lesedi 3 production well was brought back online in January, having been shut-in during the COVID pandemic, and started to produce gas much more quickly than expected which was a very encouraging development. The Lesedi 4 well has recently has a successful workover completed, aimed at further improving gas production rates.
Prior to the workover average daily production was approximately 56 000 ft3 (~10 boe). These wells are dewatering in isolation and gas flow rates are expected to continue to increase, potentially significantly, when part of a full field development. The company plans further production and exploration drilling in due course aimed at expanding gas production and to increase gas reserves further. Tlou's current 2P gas reserves stand at approximately 41 billion ft3 (~7.2 million boe).
10 MW generation licence
The company received a 10 MW electricity generation licence from the Botswana Energy Regulatory Authority (BERA). The licence has a term of 15 years and is for the generation of 10 MW of power at the Lesedi project for sale to Botswana Power Corp.
Hydrogen and solid carbon production
Tlou is planning the development of a hydrogen and solid carbon project at Lesedi alongside the gas-to-power development. The company's hydrogen technology partner, Synergen Met Pty Ltd (SM), a specialist in plasma torch and pyrolysis technology, is designing and building a prototype unit for shipment to Lesedi. In advance of shipment the plasma torch will be tested and configured to optimise hydrogen and solid carbon production.
The use of plasma technology for hydrogen production will be a first for the sub-Saharan region and could be advantageous for the production of low emission, clean energy across the region as well as in the related fields of waste-to-energy and waste disposal.
Tlou and SM intend to use the hydrogen produced from the prototype to generate electricity and possibly as transport fuel. Solid carbon will be made available for regional consumers that require the product. World markets for hydrogen and solid carbon black or graphite are predicted to expand considerably over the short and medium term. SM considers that their process meets the definition of green hydrogen production via their plasma torch gas pyrolysis design.
Mamba Project
The Mamba project consists of five PL's covering an area of approximately 4500 km2. The Mamba area is situated adjacent to Lesedi. In the event of a gas field development by Tlou, the Mamba area provides the company with flexibility and optionality.
The Mamba project is in the exploration and evaluation phase with further operations required on these licences. The next stage of exploration is likely to be core hole drilling. Positive results from operations at Mamba could expand the reserves footprint across Tlou's project areas.
In the event of successful development at Mamba, it is envisioned that this area would be developed as a separate project from Lesedi, with the potential for gas-fired power, solar power, and hydrogen production.
Boomslang Project
PL, PL011/2019 designated 'Boomslang', is approximately 1000 km2 and is situated adjacent to the company's existing licences. To date, the company has not carried out ground operations in the Boomslang area having only received environmental approval to commence exploration activities in 2021. A renewal application for the Boomslang licence was submitted in December 2021.
Read the article online at: https://www.worldcoal.com/cbm/28042022/tlou-energy-provides-operational-report/
You might also like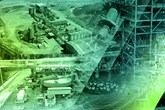 DRA Global has secured the contract for a major design package for Whitehaven Coal's Vickery Extension Project located in New South Wales, Australia.