---
Coal India said on 17 June 2021 that coal bed methane (CBM) would be available for extraction from Jharia by 2026. The PSU has also floated global tenders to develop two more CBM blocks – Rani-ganj in Bengal and Sohagpur in Madhya Pradesh.
Spread over an area of around 27 m2, the Jharia CBM Block-1 will have an average production capacity of 1.3 million m3/d.
The life span of the project is 25 years. The public sector miner said a developer has been selected for he Rs. 1880 crore project. Jharkhand-based CIL subsidiary – Bharat Coking Coal Ltd – will invest in 20% in the project.
The other two blocks in the pipeline – one with Eastern Coalfields and the other with South Eastern Coalfields – have a combined resource of 2.7 billion m3. Methane from these two projects would be available after gas offtake begins from Jharia.
Commercial prospects
Methane has energy potential and the natural gas found in coal seams can be put to commercial use by supplying to city has distributors or to consumers through pipelines.
The commissioning of the gas pipeline in eastern India under the Urja Ganga project of GAIL is in progress and could help in the distribution of gas to the consumers.
"This is for the first time that the company has taken up CBM extraction on its own in its leasehold area. CBM extraction is part of diversifying the portfolio under clean coal initiatives," said a Coal India Executive.
"The useful exploitation of the gas would not only lead to its use as an energy fuel but would also prevent its release into the atmosphere during coal mining," the executive added.
Central Mine Planning and Design Institute, the consultancy arm of Coal India, will be the principal implementing agency for the miner's CBM development in its leasehold areas.
Read the article online at: https://www.worldcoal.com/cbm/21062021/cil-to-extract-cbm/
You might also like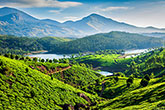 In a push towards eco-friendly coal transportation, Coal India Limited (CIL) has planned a capital investment in 61 first mile connectivity (FMC) projects.