---
Tlou Energy has signed a convertible note agreement with Botswana Public Officers Pension Fund (BPOPF) and has also agreed terms for an equity investment by BPOPF for the Lesedi Project.
Convertible note
The principal terms of the convertible note agreement are as follows:
Amount: BWP 50 million (approximately US$5 million).
Maturity: 5 years.
Interest rate: 7.75%/yr.
Conversion: Conversion to shares at a 10% discount to the 90-day VWAP.
The funds are planned to be used to finance construction of transmission line infrastructure to connect the Lesedi Project to the Botswana Power Corporation power grid and to fund installation of generation assets and ancillary costs to facilitate power generation and sale of electricity.
The note has a fixed interest rate of 7.75%/yr, payable every six months. Interest may be capitalised for the first 18 months.
The note can be converted to ordinary shares on exercise of the conversion option by BPOPF at a 10% discount to the weighted average traded price of the company's shares on the highest average volume exchange of the BSE/ASX/AIM over the 90 trading days prior to the maturity date.
Upon conversion of the note into fully paid ordinary shares, the shares will rank pari passu with the company's existing shares. The company shall obtain all regulatory and shareholder approvals as applicable which shall be conditions precedent to the coming into force and effect of the note and any obligations placed upon BPOPF to subscribe for the note.
Equity investment
In addition to the note, the company and BPOPF have agreed preliminary terms for a further BWP 50 million (approximately US$5 million) equity investment post 1 July 2022 which is conditional to legal agreements in relation to this process being prepared and finalised. Further details will be provided in due course.
Moemedi Malindah, BPOPF CEO, said: "Tlou Energy is building vital assets and infrastructure for Botswana. We are committed to long-term support of the project and look forward to its continued success. This is a long-term strategic investment, and we are very pleased to be able to support the company and help bring clean reliable power and sustainable employment to Botswana."
Tony Gilby, Tlou's Managing Director, added: "We are extremely grateful to BPOPF for their continued and unwavering support of the company and look forward to working together in the long term to develop the company to its full potential and bring a return to BPOPF and all our shareholders. With funds now in place along with required approvals and agreements to commercialise our gas we look forward to pushing on with development."
Read the article online at: https://www.worldcoal.com/cbm/08122021/tlou-energy-provides-lesedi-project-finance-update/
You might also like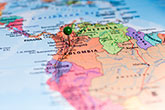 Benjamin Hill has entered into a nonbinding letter of intent with Aion to acquire interest in a Colombia coal project.