---
Lawrence A. Kogan, CEO of the Institute for Trade, Standards and Sustainable Development and managing principal of The Kogan Law Group, US, explains how the coal industry could use IQA litigation to challenge the science behind the US Environmental Protection Agency's GHG Endangerment Findings.

Recent World Coal reporting has described how proposed new source performance standards from the US Environmental Protection Agency (EPA), designed "to remove coal-powered electricity from the nation's energy mix will lead to higher prices for consumers", and that the source of this increase was the rule's required "installation of a costly [and unproven] technology called CCS, carbon capture and sequestration". It also rightly emphasised how the standards had been adopted without the EPA's Information Quality Act (IQA)-compliant peer review of the underlying "scientific assessment of the technical feasibility, cost, and energy impacts of the rule".
To be sure, IQA-noncompliant peer reviews, performed by federal agencies on scientific findings and on which economically significant rulemakings are founded, date back to before the beginning of the Obama Administration. However, under the current president, they appear to have become a pervasive – if not strategic – practice that has been used to reassure both the domestic and international environmental climate change communities of the political resolve to reduce US coal production.
Indeed, overwhelming evidence produced by the nonprofit organization, the Institute for Trade, Standards and Sustainable Development (ITSSD) reveals how the EPA and the National Oceanic and Atmospheric Administration (NOAA), under the White House Office of Science and Technology Policy-led interagency – the US Global Change Research Program – had actually systematically circumvented the IQA's most rigorous and least discretionary peer review, objectivity/bias, transparency, conflict-of-interest and administrative review standards when reviewing the highly influential scientific assessments (HISAs) that supported the EPA's 2009 Clean Air Act Section 202(a)(1) findings. Such evidence is contained in a recast 145-page annotated Freedom of Information Act (FOIA) request that the ITSSD filed with the EPA on 30 June 2014 and in a clarified FOIA request that ITSSD filed with NOAA in May 2014.
As InsideEPA reported, the new EPA FOIA request seeks disclosure of "documents reflecting four different levels at which EPA should have followed IQA requirements". By comparison, the EPA Office of Inspector General's 2011 investigation of agency GHG endangerment finding data quality processes had been limited to only one of these levels. And, as we reported in the Washington Times, the clarified NOAA FOIA request described how the National Research Council of the National Academies of Science had hand-selected scientists then affiliated with universities receiving NOAA climate research grant monies to peer review six NOAA-developed climate assessments, presenting a significant appearance of – if not actual – conflict-of-interest: which stands in violation of the IQA.
Subsequent ITSSD research, furthermore, confirms that similar IQA-noncompliant practices have infected the EPA Science Advisory Board Panel's peer review of the EPA-developed waters-connectivity assessment supporting the EPA-US Army Corp's proposed regulatory expansion of the definition of US navigable waters. It also cannot be ruled out that EPA and other agencies are likely sidestepping IQA requirements when reviewing HISAs supporting amended Outer Continental Shelf Lands Act implementing regulations, proposed regulations to amend the Endangered Species Act and possible future regulations to amend the Coastal Zone Management Act.
In light of such revelations, coal industry members should recall InsideEPA's warning:
"If ITSSD or others could show that the endangerment finding failed to adhere to IQA guidelines they could potentially file a fresh lawsuit over it. Should such a challenge succeed and undo the finding, that would feasibly provide significant new grounds for industry and other EPA critics to scrap the climate regulations."
In other words, the coal industry should seriously consider IQA litigation as a viable supplementary strategy with a real potential for success. Now is the time to act.
Written by Lawrence A. Kogan. Edited by Jonathan Rowland
Read the article online at: https://www.worldcoal.com/special-reports/28072014/world-coal-challenging-the-epa-war-on-coal-with-iqa-coal1139/
You might also like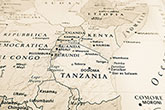 Edenville Energy Plc has provided an update on its Rukwa Coal Project in Tanzania.