---
An environmental project to close an ash basin at a large coal-fired power facility near St. Louis, Missouri, US, has received an award from the Missouri Chapter of the American Council of Engineering Companies.
By early 2015, the US Environmental Protection Agency had finalised an extensive set of rules for the management and disposal of coal combustion residuals (CCR) in landfills and ash basins that are frequently located adjacent to coal-fired power facilities. In response to the rule, Ameren Missouri decided to move aggressively to implement a programme that would exceed deadlines for compliance and incorporate a range of strategies to benefit the environment. Ameren's programme includes increasing beneficial reuse of coal ash produced at Ameren facilities, ash basin closures, water safety assessments and significant reductions in water usage for power production.
Burns & McDonnell was brought on board to assist with the first ash basin closure at the Meramec Energy Center, a 923-MW coal and natural gas-fired facility located at the confluence of the Mississippi and Meramec rivers in St. Louis County. The plant had been solely coal-fired until 2016, when two of its four units were switched to natural gas. The project was to close two ash basins totalling more than 30 acres located on the power plant site.
The US$8 million project was more than a simple closure. It required an intensive review of federal and state regulatory requirements for storage and disposal of coal combustion residuals as well as Missouri's solid waste regulations and rules for stormwater management and wastewater treatment and discharge. These reviews were vital to ensure the facility remain in compliance during all phases of construction and afterward when the basin closure was complete.
Though the smaller of the two basins was closed with a conventional cover system, the project team wanted to evaluate other options for a final system at the larger basin. A review looked at three alternatives — two of which incorporated a synthetic turf cover system with lower geomembrane component. A third system — the one selected — consisted of a composite high-density polyethylene (HDPE) flexible geomembrane material, a geocomposite drainage layer, 18-in. soil layer, and a 6-in. erosion control layer that accommodates plant growth. This system was judged to be most effective and also yielded a construction cost savings of US$2 million, plus another projected US$1 million in operational savings over a 30-year life cycle.
"Ameren takes environmental stewardship seriously because it's the right thing to do," said Steve Nalefski, vice president and general manager of the Environmental Services Group at Burns & McDonnell. "We were proud to play a role in helping Ameren establish a leadership position as the power industry navigates toward compliance with these very complicated rules for disposal and mitigation of coal ash basins. This project now serves as a model that is being used by Ameren to close ash basins across its generation fleet while reducing long-term water usage by approximately 11 billion gallons a year."
Read the article online at: https://www.worldcoal.com/special-reports/27022019/meramec-energy-center-ash-basin-closure-wins-award/
You might also like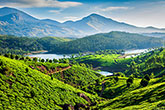 In a push towards eco-friendly coal transportation, Coal India Limited (CIL) has planned a capital investment in 61 first mile connectivity (FMC) projects.