QRC backs harsher penalties for activists' trespass offences
Published by John Williams, Editorial Assistant
World Coal,
---
The Queensland Resources Council (QRC) has supported harsher penalties for activists who break the law and commit illegal trespass, as proposed under the Criminal Code (Trespass Offences) Amendment Bill currently before the State Parliament.
QRC Chief Executive Ian Macfarlane said action was needed to strengthen the laws because the current laws are being circumvented by organised and professional protestors.
"QRC supports the right of every Queenslander to protest peacefully. But there's nothing peaceful or safe about the tactics activists are using to delay and disrupt lawful projects," Mr Macfarlane said.
"Existing laws do not provide a significant deterrent to unlawful trespass, because it's often the case that fines are small and no convictions are recorded.
"For example, most protestors who have been charged for blocking rail corridors receive fines between US$100 and US$500, often with no conviction recorded. There have been instances where fines have been reduced on appeal because of the inability of the protestor to pay.
"This is despite the fact that trespass on rail lines is extremely dangerous and disruptive.
"Protestors have characterised this type of illegal trespass as 'non-violent, safe, direct action'. But this is a fantasy. The only reason protestors can claim to be 'safe' is because they are relying on the strict safety environment and skilled staff who work on the rail network.
"There is a grave risk to protestor safety, train driver safety and community safety from this type of reckless action. The current laws are no longer fit for purpose and are in urgent need of reform.
"QRC respects people's right to protest peacefully. In fact, lawful protest in full compliance with the law is something our own industry has supported in our recent 'Fair Go for the Regions' march.
"However, protestors cannot be allowed to flout the law at their own choosing and to continually disrupt lawful business and people going about their day-to-day lives.
"We urge the Queensland Parliament to pass the Criminal Code (Trespass Offences) Amendment Bill in the interests of community safety.
"QRC also welcomes the action in the Federal Parliament to introduce legislation to create new offences for trespass on agricultural land. We're calling on the Federal Government to expand those laws to include trespass on mines, ports and other resources infrastructure."
Read the article online at: https://www.worldcoal.com/special-reports/26072019/qrc-backs-harsher-penalties-for-activists-trespass-offences/
You might also like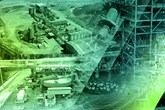 DRA Global has secured the contract for a major design package for Whitehaven Coal's Vickery Extension Project located in New South Wales, Australia.