---
The "Global Industrial Air Pollution Control Equipment Market, Forecast to 2025" report has been added to ResearchAndMarkets.com's offering.
The market is estimated to be US$17.7 billion in 2017, and is expected to grow at a CAGR of 4.4% until 2025.
The demand for industrial air pollution control equipment is high, especially in developing economies. Apart from power, ferrous/non-ferrous niche industries such as food and beverage, pharmaceuticals, and electronics, having clean environment as a part of their process requirement, require air pollution control equipment.
Research Highlights
This study provides an in-depth insight on the global industrial air pollution control equipment market with the base year as 2017. Stringent regulations and the need for reducing environmental risks will drive the market, although EU and North America exhibit market maturity. The study covers various technologies such as solids separation, absorption, oxidation, NOx control, and smart control and monitoring systems.
APAC proves to be the leading market, due to rapid industrialisation, followed by coal being the primary fuel for industries that use boilers. APAC has experienced a rapid rise in industrialisation in the past 10 years; China, India, Indonesia, and Vietnam are the key contributors to various types of industrialisation. Severe air pollution in countries such as China and India has led to a revamp of policies and implementation of stringent air pollution standards. The APAC industrial air pollution control market is estimated to have a market size of US$6.4 billion, growing at a CAGR of 5.5% from 2017 to 2025.
Due to the presence of large installed base of various solids separation and absorption technologies, North America and Europe are predominantly replacement markets. Upgrades are being added on a continual basis to keep up with the regulatory reforms. Middle East and Africa and Latin America are also growing markets. Chile is the leading destination for air pollution control systems in LATAM, followed by Brazil, Mexico, and Argentina. The Middle East is a key market for SOx and NOx control, due to oil and gas industries. Investments in the diversification of industries for economic growth have opened significant opportunities. Africa and Latin America are plagued by a lack of funds; however, increased foreign direct investments (FDI) aid in the growth of their industrial base and mining. These industries would be the key contributors for market growth.
The segmentation and coverage for the study includes:
Solids Separation-Dry electrostatic precipitators, wet electrostatic precipitators, bag-house filters (BHF), ceramic filters
Absorption-Dry scrubbers, wet scrubbers, bioscrubbers/bio-filters, solvent recovery
Oxidation-Thermal, catalytic
NOx Control-Selective Non-catalytic Reduction (SNCR), Selective Catalytic Reduction (SCR)
Smart Control and Monitoring Systems-Online sensors and analysers, Continual Environment Monitoring Systems (CEMS), software and control systems (Supervisory Control and Data Acquisition (SCADA) and telemetry)
Key Issues Addressed
Is the market growing, how long will it continue to grow?
What are the major factors that drive the growth of the industrial air pollution control equipment market in Europe?
How are the growth opportunities for different applications and end-user segments?
How is the competitive landscape of the markets covered in the study?
Will the companies/products/services continue to exist or will they be acquired by other companies? What are the key growth strategies for long-term sustainability of the companies?
Read the article online at: https://www.worldcoal.com/special-reports/23112018/global-industrial-air-pollution-control-equipment-market-new-report/
You might also like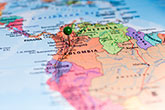 Benjamin Hill has entered into a nonbinding letter of intent with Aion to acquire interest in a Colombia coal project.