---
In October, a new International Energy Agency (IEA) report detailed the significant role that coal has played in improving energy access around the world. According to the report, in the last 16 years, nearly all of those who gained access to electricity worldwide did so through new grid connections, mostly from fossil fuels – 45% of which came from coal.
Countries in developing Asia and Africa have identified a role for low emissions coal technology to meet their integrated energy access and climate objectives. In their Paris Agreement pledges, 24 countries including major economies such as India, Nigeria and Southeast Asia identified low emissions coal technologies as critical to powering their economic development while reducing emissions.
India and Southeast Asia will account for most of the increased coal use in the decades ahead. That is why the World Coal Association (WCA) continues to call for international support from development banks and other institutions for low emissions coal technologies to be deployed where they are needed.
We have made great strides with the transition toward low emissions technologies in 2017. That is particularly true for the recent developments in Asia. The ASEAN Energy Ministers have pledged their commitment to switch from inefficient coal plants to ones that operate with low emission technologies. In September, a joint ministerial statement from the 35th ASEAN Ministers on Energy Meeting (AMEM) in Manila, Philippines, acknowledged the role of cleaner coal technologies in advancing sustainable energy for ASEAN member countries. At that same meeting, the WCA and the ASEAN Centre for Energy (ACE) signed a Memorandum of Understanding to formalise their partnership.
With these events the ASEAN region recognises the importance of all fuel sources in order to advance their economic growth agenda. Projections forecast coal to increase its share in power generation from 32% in 2014 to 50% in 2040. The International Energy Agency (IEA) reckons that some 100 GW of new coal-fired capacity will be built in Southeast Asia by 2040, boosting the total installed capacity to 160 GW, the agency said. Forty percent of this new capacity will be in Indonesia. According to the IEA, around half of the power plants in 2040 will use either supercritical or ultra-supercritical technology, raising efficiency to 38% from 33% now.
Coal is imperative for the ASEAN countries in order to balance energy security, economic development and environmental sustainability.
As the recently published research by WCA and ACE shows, by upgrading planned coal plants to the latest technologies, ASEAN countries can reduce their cumulative emissions by 1.3 billion t in the next 20 years, a reduction equivalent to taking 157 million cars off the road.
China has since also announced that it is aiming to build the world's largest clean coal power system with the highest efficiency by 2020. Japan also continues to develop its low emissions coal fleet.
At the beginning of 2017, I expressed my hope to see broader governmental support for carbon capture and storage (CCS) technologies. Since then, many countries have begun to see the need for upscaling the technology. From the Indian government's declaration that it is ready to fully finance CCS projects, to the UK government looking at reviving its CCS programme, the developments are promising, even though much more work must be done and governments need to step up to the plate to support investment. On the other side of the Atlantic, in the US, a bipartisan group of senators introduced legislation that would give a financial boost to CCS technology. These are all very bold steps, which I welcome; as the IEA has said, 14% of emissions reductions by 2050 must come from CCS if we are to meet the 2° scenario.
On this front, I would say 2017 has been positive for low emissions technologies. We all want to be a step closer to meeting the world's climate targets, but this can only be achieved if there is policy parity for all low emission technologies, including modern coal technologies. Indeed, research has indicated that coal is going to continue to be present in the global energy mix for decades to come.
We hope the policy momentum we have seen in 2017 is carried on into the next year and beyond. It is only by consistent and concerted efforts that we can achieve the climate goals that we all desire. As an industry we believe that energy security and environmental goals should not be competing priorities, especially in an age where technology makes it possible to achieve both.
Author
Benjamin Sporton, CEO of the World Coal Association.
Note
This article first appeared in World Coal November/December 2017. To read this and much more, register to receive a copy here.
Read the article online at: https://www.worldcoal.com/special-reports/22122017/could-2017-be-an-indicator-for-things-to-come-for-the-coal-industry/
You might also like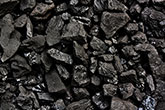 According to a recent release from Rystad Energy, global coal-fired power generation is on track to peak in 2023, as new sources of renewable and low-carbon energy expand rapidly.