Zonguldak hard coal mining doubles output and modernises plant technology
Published by John Williams, Editorial Assistant
World Coal,
---
A delegation from Turkish mining area has signed a cooperation contract with Halbach & Braun Maschinenfabrik GmbH & Co.
A core region of hard coal extraction and energy production with a 200 year mining tradition: This brief description applies to the Ruhr region, but also to Turkey with numerous state and private hard coal mines.
But there is also a considerable difference: while coal mining in the Ruhr region has been history for a year, it has good prospects in Turkey. This is because the considerable regional deposits are to be mined more intensively than before. This is the aim of Turkey's energy development plan, which aims to reduce its dependence on energy imports.
The implementation of the plan requires investments in mining technology. Against this background, the visit of a delegation from the Zonguldak mining region and representatives of state politics – represented by Saadet Oruç, Chief Advisor to the President – to Halbach & Braun can be seen in Figure 1.

Figure 1. Halbach & Braun hosted a high-ranking delegation from the Turkish mining region of Zonguldak and representatives of national politics.
The mining equipment supplier from Hattingen has a strong market position in Turkey and since last year has been able to offer mine operators a considerably expanded range of products. Dietrich Braun, Managing Partner, said: "Our classic core competencies are crushing and conveying – underground and surface mining. Thanks to the participation of the Chinese Yangquan Coal Group in our company, we can now also offer complete range of longwall equipment including shields and shearer loaders. We adapt the basic design of the plants to our high quality standards and to the individual requirements of our customers". Halbach & Braun has been pursuing this strategy – the engineering of customer-optimised solutions – since the company was founded in 1920.
With this unique selling point and almost one hundred years of experience in underground coal mining, Halbach & Braun has aroused the interest of those responsible for Turkish mining – in particular Kazim Eroglu, Managing Director and Chairman of the Board of the state-owned mine operator TTK.
During the company tour in Hattingen, Muharrem Kiraz, deputy managing director of TTK, confirmed: "Our goal is 100% mechanical extraction with modern and highly productive plants from Halbach & Braun."
In comparison to the Ruhr area, for example, difficult geological conditions have to be taken into account. The engineers at Halbach & Braun are happy to accept such a challenge. Eberhard Braun, managing partner: "In contrast to our international competitors, some of whom are much larger, we do not supply catalogue products for the mining industry, but adapt the design to the geological conditions and the requirements of our customers."
Local industry should also benefit from the expansion of hard coal mining. This is confirmed by Turgut Subasi, deputy governor of the region: "We are interested in the settlement of suppliers who manufacture locally. The demand is there in the long-term and we will double the production volume in the medium term."

Figure 2. Halbach & Braun hosted a high-ranking delegation from the Turkish mining region of Zonguldak and representatives of national politics.
According to Eberhard Braun, Halbach & Braun has already had many good experiences with cooperative local production, and cooperation with research and science is another option. Mustafa Çufali, Director of the local university, assessed this very positively: "We are investigating which machine technology is the best for our conditions."
In the coming years Zonguldak is to be developed into an energy centre. The Ruhr area could serve as a model here – with the difference that coal production will be expanded instead of discontinued. Metin Demir, Chairman of the Regional Chamber of Industry and Commerce (TSO), confirmed this: "We have a 180 year mining tradition, and now we are shaping our future. Together with the players in business, associations and politics and also with the employee representatives, we have founded a development association for the region that expressly provides for cooperation with German companies under our cooperation partner Halbach & Braun. We would like to profit from their competence and also from the experiences of the Ruhr area."
Thus, there are numerous starting points for cooperation between the two regions. This was demonstrated by the visit of the delegation.
Read the article online at: https://www.worldcoal.com/special-reports/20122019/zonguldak-hard-coal-mining-doubles-output-and-modernises-plant-technology/
You might also like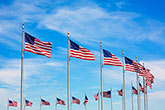 According to a recent release from the EIA, US coal-related CO2 emissions decreased by 68 million t in 2022, while overall US energy-related CO2 emissions increased slightly.