---
Russia is better known for its oil and gas industry but it also has the largest metallurgical coal reserves in the world. World Coal spoke to Sergey Stepanov, Vice President and Head of the Coal Division at Russia's largest metallurgical coal miner, EVRAZ, about developments in the country.
WC: Could you provide some background on the Russian coal industry and EVRAZ's place in it?
SS: According to the World Coal Association, Russia has the fourth-largest reserves of metallurgical coal in the world – after the US, China and Australia. EVRAZ is the largest metallurgical coal miner in Russia and one of the global industry leaders. Key EVRAZ coal assets are located in the Kuzbass region – one of the largest coal basins in the world and renowned for its high-quality coal. It is situated in western Siberia and contains 725 million t of proved, minable reserves of premium metallurgical coal – distinguished by the thickness of seams and high concentration. Kuzbass represents 70% of Russia's hard coking coal reserves and 78% of the metallurgical coal production.
EVRAZ's coal assets in Kuzbass are represented by two companies: Yuzhkuzbassugol and Raspadskaya, which are managed by the united team of Raspadskaya Coal Co. Together, they have seven underground mines, including Raspadskaya, the largest metallurgical coal mine in Russia, one opencast mine and four washing plants. EVRAZ also owns the Mezhegeyugol coal project, which is still under construction in the republic of Tyva in Eastern Siberia. Total reserves are 2.1 billion t of coal. EVRAZ mines metallurgical coal and produces concentrate. Its products include semi-hard coking coal, semi-soft coking coal, customised coking coal blends and pulverised coal injection (PCI) coal.
In 2014, EVRAZ mined 21 million t of coal and produced 14 million t of concentrate. The company provides approximately 40% of its metallurgical coal to support own steelmaking operations, as EVRAZ is one of the leading producers of steel products in Russia. The rest is sold in the Russian market to other top steel producers, as well as exported to customers in China, South Korea, Japan, Europe, Turkey and the CIS. In 2014, export volumes exceeded 3 million t of coal concentrate.
WC: Could you describe the progress made since the Raspadskaya mine explosion in 2010?
SS: In 2014, the company completed restoration works at the Raspadskaya mine and it started mining at all four longwalls. Its production reached 4 million t of raw metallurgical coal for the first time since 2010. As a result, Raspadskaya increased mining volumes by 31% compared with 2013 and mined 10.2 million t of coal. This year, the company plans to mine about 10.5 million t. Traditionally, approximately half of the produced concentrate is exported. Mine production can be increased up to 7 – 8 million tpy but as the company has reached a balance in volumes and coal grades among the different mines of Raspadskaya and Yuzhkuzbassugol, it prefers to increase volumes gradually, keeping in mind the global and the Russian market trends and demands. Meanwhile, Raspadskaya continues working on quality improvements, making investments in new equipment. Another important point is efficiency. In 2014, the estimated cash cost of per tonne of concentrate was decreased by 18%, in comparison with 2013. In 2015, more cost-cutting measures are being implemented at Raspadskaya.
Speaking about safety, the Raspadskaya mine now uses cutting-edge safety equipment and technologies. Its underground ventilation system has been upgraded to ensure safe operations. For example, compound ventilation provides both for a separate methane drain and a downcurrent from the longwall. Another feature is seam degassing when boreholes are drilled from surface into rock cavity.
Neutral gas and nitrogen are supplied to the goaf in order to reduce oxygen concentration to below 10% – preventing self combustion. Dust suppression systems are applied for dedusting purposes at face ends.
All underground roadways and faces are covered by Flexcom position control systems, while the mine atmosphere and equipment are controlled through Granch MIS – a multi-function safety system.
EVRAZ pays great attention to providing safety for its employees by organising regular safety trainings and other events enabling miners to work safely.
WC: Beyond Raspadskaya, what other coal assets is EVRAZ developing?
SS: In addition to the Raspadskaya mine, Raspadskaya Coal Co. operates two more underground mines and one opencast mine, located near Mezhdyrechensk in the Kemerovo region. Yuzhkuzbassugol, located near Novokuznetsk, also in the Kemerovo region, has five mines. The fifth is Yerunakovskaya-VIII, which was EVRAZ's greenfield project launched in February 2013. This state-of-the-art mine was constructed using the latest technologies with a special focus on operational safety. It has high-performance equipment and all extraction and conveying processes are automated. Multi-functional position control, emergency alerts, air and gas control systems are in place, as well as two degassing stations.
EVRAZ also owns a coal deposit in the Republic of Tyva. Mezhegey is a renowned metallurgical coal deposit with estimated category A+B+C1 reserves of 213.5 million t of hard coking coal. EVRAZ continues construction work of the mine office and drifting works in the mine. Meanwhile, the first batch of Mezhegey coal has been sent for testing at EVRAZ's western Siberian steel plant and received positive reviews from steelworkers. EVRAZ plans to start commercial mining next year. At the first stage, volumes will exceed 1 million tpy of coal, which it plans to use mostly at EVRAZ steelmaking facilities. However, this coal grade has a good export potential so the company may consider promoting it for external sales in the future.
Typically, Russian coal has been exported to Europe. But with Europe's need for coal dropping, what other markets is EVRAZ looking to develop for its coal? The key export market for EVRAZ is Southeast Asia, particularly South Korea, Japan, China. India is also an attractive market. The company sees potential to develop sales in the region as it can offer high-quality products, low in ash and high in fluidity, advice and recommendations for our clients based on our rich experience in supplying metallurgical coal and concentrates for the steelmaking industry, including EVRAZ's own steelmaking facilities. Moreover, it can provide reliable and stable deliveries of large volumes via the company's own seaport in the Far East. Europe, Turkey and CIS countries continue to be attractive directions for EVRAZ as well.
WC: Has the downturn in the Chinese market had any impact on EVRAZ and has it changed your thinking on future developments?
SS: The entire steel and mining industry has been living in the conditions of the Chinese downturn for several years. But, China continues to be a huge market both for EVRAZ's steel and coal. In 2014, the company's sales to China exceeded 1 million t. This year, we are ready to double deliveries. Where would you like to see EVRAZ's coal business in 1, 5 and 20 years?
Currently EVRAZ is transforming its coal business into a large-scale global market player. This year, the company plans to strengthen its position in Southeast Asia and in Turkey. Meanwhile, its strategic plan is to ensure a stable and safe mining and concentrate production, steady deliveries to EVRAZ facilities and other customers in Russia and abroad. If the market conditions are favourable and there is an increasing demand for the company's products, it will be able to intensify mining and offer greater volumes. The company's deposit in Tyva has a big potential. The coal there is high quality, so when railway infrastructure appears in the region, there will be an opportunity to deliver this coal to Asia at a low cost.
Edited by Jonathan Rowland.
Read the article online at: https://www.worldcoal.com/special-reports/10072015/interview-sergey-stepanov-evraz-2543/
You might also like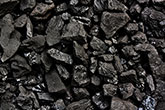 According to a recent release from Rystad Energy, global coal-fired power generation is on track to peak in 2023, as new sources of renewable and low-carbon energy expand rapidly.