---
Jonathan Rowland
Coal industries around the world have taken a beating over the past few years and none more so than in Indonesia, which saw its coal production collapse from 462.11 million t in 2014 to just 369.69 million t in 2015, according to BMI Research. It will fall again to 314.23 million t this year, before recovering slowly to 2020 – although production will remain under its 2014 levels.1
Similarly, the Indonesia Investments website, which sources its figures from the Indonesian Coal Mining Association and the Ministry of Energy and Mineral Resources, puts coal production at 458 million t in 2014, slumping to 376 million t in 2015.2,3 Of this, exports were estimated at 382 million t in 2014, falling to 296 million t in 2015 – a 22.5% fall and the first time since 2011 that exports were under 300 million t (despite this Indonesia remains the top exporter of thermal coal).4 Meanwhile, the IEA puts Indonesian exports higher in 2014 at 408 million t; its estimate for 2015 is not yet available.5
Despite recent production falls, however, the slump in Indonesia's coal production has come much slower than many had expected when coal prices started their decline in 2012.6 This stickiness in Indonesia's coal production and exports reflects two important themes in global coal markets. Firstly the success of producers in reducing costs – helped by an unusually strong US dollar. This allowed them to maintain production despite the falling prices. And secondly, the behaviour of China.
Indonesia's coal export landscape
China: from saving grace to market from hell
Until mid-2014, Chinese imports had functioned as the chief method of clearing supply growth in the seaborne thermal coal supply, as favourable import arbitrage drove the replacement of higher-cost Chinese domestic supply with cheaper seaborne imports. In 2014, however, that started to change and in 2015 China's thermal coal imports slumped. This change in China's importing behaviour resulted in Indonesian supply cuts becoming the main market adjustment mechanism.7
According to figures provided to World Coal by Dr Bart Lucarelli of Roleva Energy, Chinese thermal coal imports dropped from 147.28 million t in 2014 to 103.05 million t in 2015. Imports of Indonesian thermal coal (i.e. medium-rank sub-bituminous and bituminous coals) more than halved from 28.86 million t in 2014 to 13.16 million t in 2015, while imports of Indonesian 'lignite' (i.e. low-rank sub-bituminous coals) fell from 58.73 million t in 2014 to 46.44 million t in 2015.8
A number of factors lie behind China's changed import demand. On a macro scale, the country is moving away from more energy intensive industries. But the Chinese government has also placed a variety of restrictions on coal imports in order to protect its domestic coal industry, which is mostly loss making. Indeed such is China's fall from grace in the eyes of traders and producers that it is now viewed as the "market from hell, due to the capricious and self-serving nature of the [country's] coal import regulatory framework," according to Lucarelli.6
As a recovery in Chinese import demand now seems unlikely, Indonesia's coal producers are in need of significant new markets. Much hope is now pinned on the world's largest coal importer (a crown it took from China last year): India.
India: rising sun or false dawn?
"Rising demand in India has provided Indonesian producers an alternative export market for sub-bituminous coal," explained Matthew Boyle, Principal Consultant at CRU, who is more bullish on Indonesian exports for this year than others surveyed.9 CRU forecasts Indonesian coal exports of 340 million t this year mostly to India and Southeast Asian markets. Meanwhile, the International Energy Agency in its World Energy Outlook 2015 forecasts that India and Southeast Asia will displace the lost seaborne demand from China and Japan, based partly on the assumption that China and Japan will implement carbon taxes by 2020.10
Yet that narrative is being challenged by India's government. Last month, India's Coal and Power Minister Piyush Goyal was reported as saying that India could stop thermal coal imports altogether within 2 – 3 yrs as a result of rising domestic production, although metallurgical coal imports would need to continue as India lacks domestic supplies of the steelmaking coal.11,12 In the last fiscal year to April 2015, India reduced its coal imports by 34.26 million t on the back of record production at state-owned coal mining company, Coal India (CIL).
"India has been one of the big disappointments from an exporter's perspective," Macquarie said in a recent note. "Imports will most likely be down y/y in 2016 (potentially significantly) due to domestic coal production growth running at about 9% y/y over the same period. So what was the big hope for the seaborne market will have passed peak imports, if anything close to the current production growth is sustained."7
Yet this may be premature. To maintain the levels of production growth seen in India over the past year would require a monumental effort on the part of Coal India – traditionally a company with a less-than-stellar record of meeting its targets. The development of new and existing mines in India also remains a particularly difficult business fraught with challenges that range from India's Byzantine bureaucracy to logistical shortfalls – with a Maoist terrorist threat in key coal-bearing areas thrown in. On balance, it seems unlikely that India will be able to jettison its need for thermal coal imports anytime soon – ministerial hubris notwithstanding.
Good neighbours: Southeast Asian coal demand
If Indian imports of thermal coal tail off, further significant drops in Indonesian coal exports should be expected as the country is left to look to neighbouring Southeast Asian countries to take its coal.
"Demand for coal in the Philippines is rising steadily and we expect coal imports to follow suit over the next few years," according to BMI Research, on the back of government plans to increase coal's share in the energy mix by a further 25% and the inability of Filipino coal producers to meet such growth in demand.1
Vietnam is also anticipated to undertake a significant build out of its coal-fired power capacity as the country seeks to meet growing power demand, although Lucarelli suggests some caution here, describing the country as a "graveyard for IPP projects".8
"There is a lot of chatter about coal-fired IPP projects in Vietnam, but very little substance to that chatter," Lucarelli continued.
The climate factor
Perhaps the final caveat to Indonesia's coal export picture comes from the risk of tightening environmental regulations in the key regions of potential demand for Indonesia's coal. This comes in two forms: a general risk of government regulation of power plant emissions and a specific risk to Indonesia's coal based on its quality.
According to Lucarelli, the big concern among all coal producers is whether coal consuming countries in the region will impose significant carbon emissions taxes on coal-fired power plants. At present, China, South Korea and Japan have either announced or started to impose a tax on carbon emissions but not at levels that would be considered significant. There are no indications at present that Southeast Asian countries will follow suit in the near term. But if they should follow the lead of East Asia and if these taxes were to rise to significant levels, this regulatory event alone could prove disastrous for Indonesia's coal industry.8
But the challenge is not limited to emissions regulation. Indonesia's lower-quality coals are also more expensive to transport on a US dollar per GJ basis, cause operational issues in power plant boilers and dust control issues in coal unloading and storage operations. They also provide a higher risk of self combustion when stored for a period of two weeks or more.5 These characteristics mean that buyers demand high price discounts for Indonesian low-rank coal; they also present a "problematic long-term issue for Indonesia's coal industry", according to Lucarelli.6
He asserts that "over time, low coal prices will correct but the undesirable qualities of Indonesia's low-rank coal reserves will remain with Indonesia's coal industry forever."
The next big market: domestic power plants
Big plans
With such risks facing export demand, Indonesia's coal producers could receive a significant boost from a previously under-mentioned source: the domestic power industry. To support expected growth in electricity demand of 7.8% per year to 2022, the government has announced targets to develop 35 GW of new electricity capacity, of which 20 GW is coal.13
As a result, CRU expects Indonesia's domestic coal demand to rise to 100 million t this year, with state-owned utility, Perusahaan Listrik Negara (PLN) requiring 80 million t.9 Growth in domestic demand will also be the prime driver of production growth, with export production growing at a CAGR of just 0.7% from 2016 – 2020 but overall coal production growing at a CAGR of 1.7%. Beyond that, Indonesia's domestic coal demand may hit 166 million t by the end of 2019 and 173 million t by the end of 2024, should the planned build-out in coal-fired capacity occur on schedule.13
Enough in reserve?
Yet the government's planned build-out of coal-fired power – indeed the country's coal industry as a whole – faces a potential challenge in the form of a shortage of proven reserves, according to a recent report from PwC. Combining information from a confidential survey of coal companies, interviews with coal miners, independent power producers and independent geologists, and publicly available data on miners, PwC estimated that Indonesia's mineable reserves would be 29% lower than those reported in 2012 figures "if the current market price were used as the basis for long-term planning."13
As a result, Indonesia's proven reserves could be as low as 8.3 billion t. That would only be enough to last until 2036 at current production rates – and only 2033 for non-coal-mine-mouth power plants.
Lucarelli, however, was sceptical of the report's conclusions:6 "When it comes to Indonesia's coal reserves and resources, I have always had my doubts about the accuracy of the numbers being put forth by the government of Indonesia. Its approach to reporting reserves and resources is non-transparent and might even be labelled as secretive. However, my concern is not whether reserves are sufficient to meet demand from PLN and export customers [as] coal prices will recover long before 2036 or 2033 and, along with that price recovery, reserves will also recover. In the meantime, 2033 appears to be a sufficiently long time for that recovery to take place."
More specifically, Lucarelli expects an incremental reduction of market supply as coal prices continue to be depressed, which will gradually result in supply shortfalls and a recovery of price levels. This will ultimately encourage investment in the Indonesian coal sector and an expansion in coal output long before PwC's 2033 or 2036 deadlines, helped by the relatively easy geological conditions in Indonesia compared to its competitors. "In short, we will not fall off a cliff in 2033," Lucarelli concluded.6
Government and the coal industry
Low prices have not just challenged the viability of Indonesia's coal reserves; they have also hit the government's bottom line. "The main impact [of the coal downturn] has been on government revenues because it has a fairly shallow tax base and so the government depends quite a lot on the mining sector," Anwita Basu, Indonesia Analyst at The Economist Intelligence Unit (EIU), told World Coal.14 This in turn raises the spectre of rising taxes on the mining industry – including its coal producers.
"The government doesn't tend to raise taxes on income or corporate taxes but they tend to impose royalties and taxes on the mining sector," continued Basu.
Last year, the government had said that it was considering raising royalties for coal mining companies that hold Mining Business Permits (IUPs). Under the proposed rise, coal with a CV of 5100 kcal/kg would have seen royalties rise to 9% from 5%, while coal with a CV of more than 6100 kcal/kg would have been charged a royalty of 13.5%, up from 7%. But the move was postponed in July 2016 because of the weakness in coal prices internationally: any increase in royalties would hit Indonesian coal's competitiveness on the global market and could have led to further production cuts.1
A more serious risk to the Indonesian coal industry is the ongoing renegotiation of first generation (1st Gen) Coal Contracts of Work (CCOWs), the form of mining licence under which the vast majority of Indonesian coal production takes place. Holders of first generation CCOWs include most of Indonesia's largest coal companies, including Kaltim Prima Coal, Adaro, Kideco, Arutmin and Berau.15 According BMI Research, about 80% of Indonesia's coal production comes from miners holding CCOW status.1
"The big [...] push to renegotiate 1st Gen CCOWs has been underway for some times now and it is not clear what changes, if any, have been agreed by large 1st Gen CCOW holders," explained Lucarelli.6 If, however, the renegotiation results in mining licences "structured on unfavourable commercial terms, Indonesia will most likely experience significant coal disruptions sometime between 2020 and 2023." The first 1st Gen CCOW (Arutmin) will expire in 2019 and the last 1st Gen CCOW (Kideco) in 2024.
Whatever the outcome of the CCOW renegotiation, the continued reliance of Indonesia on its mining sector for government revenues is unsustainable. As a recent Bloomberg View editorial concluded: "The government needs to bring more citizens, in both the informal and formal economics, into the tax net […] Indonesia's revenue crunch is a long-term problem that demands lasting change."16
Overall, however, the current Indonesian government seems far less interested in the coal sector than the previous administration of President Susilo Bambang Yudhoyono under whom foreign investors in the sector faced significant uncertainty – not least because of the 2009 Mining Law. In contrast, President Joko Widodo was elected on a pro-business anti-corruption platform and, while he has perhaps not lived up to all of the hype, The EIU's Basu sees significant opportunity for optimism. "He's one of the few presidents who is actually looking to [follow] a more methodical and evidence-based [approach] to policymaking," Basu said.14
Yet not all are convinced: according to Lucarelli, "numerous opportunities exist for the government of Indonesia to 'go off the rails' on the regulatory front in the quest to plug budget shortfalls and possibly to punish its coal industry for daring to be successful and profitable." In addition to the risk of new taxes and higher royalties, these include the following:6
The imposition of new price regulations on existing offshore coal supply contracts.
Restricting the amount of coal that can be exported each year.
"The degree of fecklessness demonstrated by the government of Indonesia on the regulatory front will play a large role in determining whether there will be new investments in Indonesia's coal mining sector that identify sufficient proven reserves to meet future demand from domestic power producers and Indonesia's export customers," concluded Lucarelli.6
References
"Industry Forecast – Coal: Subdued Growth Ahead" (BMI Research; 8 April 2016).
"Indonesian Coal Association: Coal Price to Remain around $50/ton in 2016", Indonesia Investments (14 April 2016).
Estimating exact production and export figures for Indonesian coal is made difficult by sometimes patchy reporting and the widespread practice of illegal mining – although the government has been cracking down on the latter in recent years.
Resources and Energy Quarterly (Department of Industry, Innovation and Science; March 2016).
Coal Information 2015 (International Energy Agency; 2015).
Emailed comments to author from Dr Bart Lucarelli (22 April 2016)
"Commodities Comment: Is India the Next Arbitrage Market in Thermal Coal?" (Macquarie Research; 6 April 2016).
Emailed comments to author from Dr Bart Lucarelli (25 April 2016)
Emailed comments to author from Matthew Boyle (18 April 2016)
See New Policies Forecast Scenario in World Energy Outlook 2015 (International Energy Agency; November 2015).
"India To Stop Coal Imports And Save Rs 4,000 Crore, Says Power Minister Piyush Goyal", India Times (15 April 2016).
"Coal Import Bill Drops by Rs 28,000 crore in FY16", The Economic Times (6 April 2016).
"Supplying and Financing Coal-Fired Power Plants in the 35 GW Programme" (PwC/Indonesian Coal Mining Association; March 2016).
Author's phone interview with Anwita Basu.
LUCARELLI, B., "Government as Creator and Destroyer: Indonesia's rapid rise and possible decline as a coal supplier to Asia" in THURBER M.C. and MORSE, R.K., The Global Coal Market (CUP; 2015), pp. 294 – 374.
"Indonesia Needs More Tax Payers", Bloomberg View (28 March 2016).
Acknowledgements
My thanks to Matthew Boyle of CRU, Anwita Basu of The Economic Intelligence Unit and Dr Bart Lucarelli, Roleva Energy, for sharing their insight into the Indonesian coal industry with me.
Erratum: an earlier version of this article misstated the title of Bart Lucarelli's chapter in the Thurber and Morse book The Global Coal Market (see Footnote 15 above). The correct title is: "Government as Creator and Destroyer: Indonesia's rapid rise and possible decline as a coal supplier to Asia". This has been corrected above. Our apologies.

About the author: Jonathan Rowland is the Editor of World Coal.
Read the article online at: https://www.worldcoal.com/special-reports/06052016/down-but-not-out-2016-724/
You might also like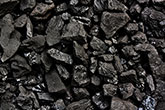 According to a recent release from Rystad Energy, global coal-fired power generation is on track to peak in 2023, as new sources of renewable and low-carbon energy expand rapidly.