---
Georgina Hayden, BMI Research.
BMI View: Our view that power sector reforms would be a top priority for Modi's government is playing out. We are witnessing notable progress in the Indian power market with regards renewable energy expansion, reducing red tape for power projects and improving fuel availability for thermal generation. We believe the government will increasingly turn its attention to reforming the power distribution segment and boosting India's energy independence.
Almost a year since the election victory of Prime Minister Narendra Modi and his Bharatiya Janata Party (BJP) in May 2014, Modi's reform drive has registered mixed success. The land reform bill continues to face stiff opposition – mainly from the Indian National Congress (INC) – and this is presenting a considerable bottleneck to infrastructure sector expansion. We have also seen reform lose momentum in the oil and gas, and agriculture sectors.
However, we have witnessed notable progress in the power market – in line with our view that the power sector will be a top priority for Modi's government. Our view was initiated following the May 2014 election and is underpinned by Modi's track record of successful power sector reform during his time as Chief Minister of Gujarat. In his role as Chief Minister, Modi was widely credited with helping the state avoid persistent power shortages, which continue to plague other states in the country. In fact, Gujarat is now the only state in India with a consistent power surplus and Indian utility Adani Power was even looking at the feasibility of exporting excess electricity from Gujarat to Pakistan in 2014.
More broadly, we have seen progress in the following three areas:
1. Improving the fuel availability for thermal projects: Coal stock shortages have been a persistent bottleneck for coal-fired power generation in the country over the last five years (causing widespread power shortages), as state-controlled Coal India has failed to meet its coal output and supply targets. However, the situation has improved over the last few months, as Modi's efforts to increase the availability of coal domestically – primarily by accelerating the bidding process for coal mines and implementing more stringent production oversight - are bearing fruit. The chart below highlights the recent surge in nationwide coal stocks and the sharp reduction in the number of power producers with less than seven and four days of stocks remaining.
2. Development of renewable energy: Modi is a strong supporter of renewable energy and the government – through the Ministry of New Renewable Energy – has scaled up India's 2022 renewables targets dramatically since the 2014 election. In particular, the ambition and high degree of government involvement in the solar sector is helping to drive growth and we view the solar segment as a clear outperformer across the power market. The increasing attractiveness of the Indian renewables industry over the last 12 months was bolstered by the news that investment into renewable energy in India over 2013 rose by 14%, up to US$7.9 billion, according to data from Bloomberg New Energy Finance.
3. Reducing the red tape for power projects: Since coming to power, the government has relaxed several environmental rules to make it easier for companies to develop new projects. Small and mid-sized coal miners can now expand production by 50% without public consent, while polluting industries can operate closer to national parks. This relaxation of environmental laws has translated into a major reduction in red tape for the power sector and significant progress has been made with clearing the backlog of projects awaiting environmental approval. This was highlighted in September 2014, when India's environment ministry gave environmental clearance to the 3000 MW Dibang hydropower facility - a project that has been rejected by the ministry three times previously in July 2013, April 2014 and August 2014.
Next steps: power distribution shake-up and energy independence
Although the outlook for the Indian power and renewables industries has undoubtedly improved under the Modi-led government, we believe there are still important issues to tackle, chiefly improving the quality of electricity supply, along with the electricity consumption per capita and tackling India's lack of energy independence. As such, we believe the government will increasingly turn its focus on reforming the power distribution segment and boosting India's energy independence.
Power distribution focus
A shake-up of the power distribution segment in India will be required if the longer-term prospects for the power sector are to improve substantially. India's power supply remains inefficient and insufficient, particularly when compared to its regional neighbours (see chart above). Issues related to the distribution sector, such as power theft and the ongoing discrepancy between retail electricity prices and the actual cost of generating and distributing power, are major problems. Reforming power tariffs charged by utility companies, so that prices reflect the true cost of production and distribution, will be key to ensuring sustainable supply.
However, attempts to hike electricity tariffs have so far been met by sweeping discontent and will likely be a point of contention amongst the population and industry groups, especially considering that the central government has limited authority over state electricity boards.
Energy independence to shape policy trajectory
We believe that energy independence will shape India's energy policy trajectory, as the country's growing reliance on thermal imports is becoming increasingly costly. Renewable energy (including decentralised energy systems), nuclear power, capitalising on India's shale gas resources and domestic coal reserves will be key elements of policy going forward.
As such, we expect to see growing government support for these sectors, albeit with varying success. Although we hold a constructive outlook towards renewable energy and decentralised energy, we are bearish towards the prospects for India's shale sector. This is due to a lack of water resources and unattractive wholesale gas prices, which provide no incentive for investment. We also question whether India can raise its domestic coal output substantially over the short-to-medium term. As previously mentioned, coal output has improved; however, the domestic coal industry still faces numerous infrastructure bottlenecks in terms of transporting the fuel via rail across the country.
Written by Georgina Hayden. Edited by Jonathan Rowland.
About the author: Georgina Hayden is Senior Renewables Analyst at BMI Research.
Read the article online at: https://www.worldcoal.com/special-reports/05062015/modi-power-plans-one-year-on-coal2380/
You might also like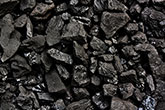 According to a recent release from Rystad Energy, global coal-fired power generation is on track to peak in 2023, as new sources of renewable and low-carbon energy expand rapidly.