Stone crushing equipment: a vital contributor to sustainable construction
Published by John Williams, Editorial Assistant
World Coal,
---
Shreshtha Dhatrak, Global Market Insights: Every year, approximately US$1.3 trillion worth of structures are built across the US, and the stone crushing equipment industry is a major beneficiary of this expenditure due to infrastructure sector being a major consumer of mining and manufacturing output. The surging number of construction activities across the US and Canada to meet the expanding space demands from commercial and industrial sectors is positively influencing the demand for raw materials.
Stone crushers are extensively used to crush bulk and heavy stones into different sizes efficiently and reliably, be it at quarries or recycling plants. There has been a considerable rise in mining activities across the world to meet the burgeoning requirement of valuable minerals or other geological materials. Global stone crushing equipment market size is anticipated to hit US$8.5 billion by 2025, with consistent deployment of jaw and impact crushers.
A rise in urbanisation, along with the increase in transportation activities across the globe is coercing governments to develop roads and highways. Increasing establishment of factories, SEZs, residential properties and corporate offices in developing nations is furthermore pushing infrastructure spending. Like many other large equipment used in industrial and construction settings, stone crushing plants are also bound by environmental policies.
Emerging economies have seen notable growth in the mining sector and related industries. In 2018, the total production of coal in India stood at 688.8 million t. Between April 2000 and June 2019 the total FDI inflows in the metals and mining industry in India were over US$14 billion.
Robust demand for stone crushers in quarries
Proliferating demand for crushed rocks and aggregates needed for across a host of application verticals has sustained its manufacturing and purchase. There has been a growing production of minerals across the globe to supplement numerous industrial applications. In 2017, US mines produced approximately US$75.2 billion worth of minerals.
Jaw crushing equipment have gained traction over the years in mining and quarrying activities. These are heavy duty machines that are primarily used for crushing different types of materials such as rocks, marbles, iron ore, granite and copper ore. They are less costly than some other machines and facilitate easy operation by being simple to use. Additionally, jaw crushing equipment also requires less maintenance thereby ensuring lower costs.
Mobile cone crushers are widely being used in mining operations and recycling applications. Cone crushers are equipped with a hydraulic setting adjustment system that allows the adjustment of crusher settings to match the feed size, material and capacity requirements.
Continuous focus on construction waste utilisation
Government and other private entities are increasingly investing in the construction of large buildings, leading to the production of a large amount of waste. With an aim to control environmental degradation governments are levying strict measures to control the pollution caused due to the construction waste. The US Environmental Protection Agency (EPA) encourages a Sustainable Materials Management approach that identifies certain construction and demolition materials as commodities that may be further used in new building projects.
This eliminates the need to mine and process minerals. Reportedly, in 2017, 569 million t of construction debris was generated, where demolition represents 90% of the total construction waste generation. Stone crusher dust has been deemed suitable as a fine aggregate that can be used as a raw material to reduce construction cost.
Adequate awareness about the recycling of construction waste will add impetus to global stone crushing equipment industry over the coming years. The machines convert construction waste such as wood, concrete, and debris into reusable materials. Lower cost of removing and hauling, production of lower cost recycled aggregate products and elimination of extremely high landfill fees are some of the advantages associated with recycling of construction waste using stone crushers.
Public infrastructure investments in Asia Pacific
Asia Pacific is poised to emerge as a profitable revenue terrain for stone crushing equipment manufacturers over the next decade owing to the rapid increase in urbanisation caused by an increased rate of employment. Increasing disposable income has steered developments in the commercial and residential sectors. By 2030, the real estate sector in India is estimated to reach a market size of US$1 trillion from US$120 billion in 2017 and will contribute 13% of the country's gross domestic product (GDP) by the end of 2025.
Several road and rail construction projects are being carried out in the region to improve the transportation solutions. Every kind of public infrastructure developed requires huge quantities of metals, concrete and other raw materials. This trend spells out a promising demand outlook for stone crushing equipment.
The Singapore-Kunming Rail Link project is a high-speed railway network being developed across Asia to connect countries of Malaysia, Laos, Cambodia, Singapore, Thailand, Vietnam and Myanmar. The 6617.5 km long, metre gauge railway network is being established at an estimated cost of US$15 billion under the ASEAN Mekong Basin Development Corporation.
With global powers targeting remarkable GDP growth in the near future along with lowering carbon footprint across the industrial and commercial landscape, stone crushing equipment represent an inevitable piece of machinery to facilitate both construction activities and recycling of materials like wood, concrete and debris.
Read the article online at: https://www.worldcoal.com/special-reports/03012020/stone-crushing-equipment-a-vital-contributor-to-sustainable-construction/
You might also like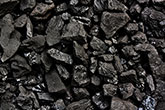 According to a recent release from Rystad Energy, global coal-fired power generation is on track to peak in 2023, as new sources of renewable and low-carbon energy expand rapidly.