Old mines or greenfield projects?
---
During these difficult times for resource companies, many are faced with the decision of whether to proceed with developing a greenfield project or not. Some would see the shiny new mine as being tech-savvy, highly productive and low cost. Their vision would see the new mine outshining their existing mines and perhaps present an opportunity to offload a headache or two. But is the development of a greenfield project the aspirin for the CEO, or is purchasing an older existing mine a better course of pain relief?
Greenfield development
For a mining company there is nothing more proud, exciting and energising than developing a greenfield mine. Done correctly, it could provide sustainable revenue, cash flow, profit and a significantly elevated status as a mine owner, developer and supplier of minerals in the global mining industry.
The flip-side of this is that it is also the act of one of the most capital intensive outlays ever undertaken, which makes it one of the most anxious, nerve wracking and challenging projects they embark on. Put in simple terms, developing a greenfield mine could make or break the entire company: its existing portfolio, cash reserves, reputation, executives and sustainability. Today, many resource companies are already sitting on this flip-side before they even embark on developing a greenfield project. So the risks are much higher today than they were during the last commodity boom.
It would seem that most resource rich countries are currently going through major political elections. This slows down the government's approval processes and could potentially kill off new mine applications depending on which political party is elected. The legal processes required are very complex and could take several years to navigate through – as we have seen with the development of some proposed mega mines. In recent years, the development and construction costs have blown out to breathtaking heights on a regular basis. There is no guarantee that a new mine will have a higher productivity and lower cost regime than many existing mines currently operate within.
Developing a greenfield mine is certainly a complex, difficult and high-risk venture. It always has been, but it was much easier during times of high economic growth and profitability. Today, the risks are much more prominent and companies are much more risk adverse.
Buying a brownfield mine
The alternative to developing greenfield mines is to purchase older, existing mines. Purchasing brownfield mines will allow for expansion and provide instant production, as well as access to transport and shipping systems and additional customer bases already in place – all without the development risks that comes with a greenfield mine.
However the business of mining is not that simple: the existing mine is likely for sale because it is struggling economically in today's environment of low commodity pricing. It is most likely saddled with costs that have been blown out of context during the last super-cycle boom and suffering from low productivity and other significant issues implemented from the previous 'production-at-any-cost' school of management. Instead of pain relief, the CEO might be purchasing a bigger headache?
Fast track untapped value
So how do resource companies look to gain a competitive edge and position themselves to be ready for the next resource boom cycle? The quickest and the lowest-cost way is to acquire an existing mine. But to fully maximise this option, you need the skills to realise the untapped value. The untapped value is the hidden value that is currently not being realised by the current owner. It is the potential to increase productivity, lower costs, maximise resource recovery, improve quality and increase marketability.
To release this untapped value, you have to operate the mine better than the previous owner – not necessarily differently (as is the current talk of the industry) but fundamentally better and in a way that increases safety, reduces costs, increases productivity, expands markets and implements a sustainable long-term plan. The key is to bring the people and systems that can improve every department of this asset.
Summary
Both greenfield and brownfield mines have untapped value; however only one can be executed quickly in today's operating environment. The quickest way to ramp up production past your existing portfolio's capacity is to acquire additional mines. In the short term, this is also the option that has the potential to unlock great, untapped value, providing that your company has the talented people required. To release this untapped value, you have to improve every department of that mine in a way that delivers reportable financial benefits to your business. Hopefully you will also be in a position to increase this untapped value through business synergies from your existing portfolio. This untapped value could potentially be worth as much as the mine and infrastructure you just acquired.
About the author
Russell Taylor has over 20 years of experience in the coal mining industry as a mining engineer, project director and mining executive. Most recently, he was Executive Vice President and Project Director at Reliance Coal Resources in India.
This article first appeared in World Coal August. To read this and much more, register to receive a copy here.
Read the article online at: https://www.worldcoal.com/special-reports/02082016/old-mines-or-greenfield-projects-2133/
You might also like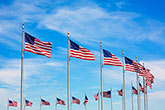 According to a recent release from the EIA, US coal-related CO2 emissions decreased by 68 million t in 2022, while overall US energy-related CO2 emissions increased slightly.