---
In order to extend its range of system solutions for the bulk goods industry, the Schmersal Group has entered into a sales partnership with ScanMin Africa (Pty) Ltd.
In cooperation with ScanMin, Schmersal is now for the first time offering spectral analysis and measurement systems that enable time and cost-effective elemental analysis of bulk goods directly on the conveyor belt. All data from the elemental analysis is transmitted online in real-time. This allows direct improvements to the downstream processes. In turn, ScanMin Africa now also distributes the safety products from Schmersal.
ScanMin Africa is highly specialised in elemental analysis of bulk goods on an online basis. NITA is an automated system that can simply be installed around the conveyor belt. It allows the generation of real-time information for process control and also for quality controls during operation. It also makes time-consuming, manual extraction of samples for analysis a thing of the past. Continuous online analysis also enables the monitoring of contractual agreements. NITA II and NITA Smart use the AM 242 (BE) element as their radio isotope source. This allows the elemental components of the bulk goods to be monitored continuously for 15 years.
This radio isotope analysis technology on an online, real-time basis allows documentation of all quality criteria in the conveying of minerals and the key operating parameters in coal transport or the cement industry. Additional data such as bulk density or moisture monitoring can be added to the system online. A further solution for monitoring the bulk is the SPARTA Particle Size Analyser (PSA) which provides real-time automated analysis of particle size distribution on the conveyor belt, with interface capability to almost any system. Particle size has a critical impact on various aspects of the process and on the process efficiency.
"We can now offer extended system solutions, which contribute to our customer's ability to produce more productively and profitably in bulk goods conveying and also the downstream processes," explained Udo Sekin, Business Development Manager Heavy Industry within the Schmersal Group.
The extensive range of Schmersal products and solutions for the bulk goods conveying industry focuses on the protection of employees and processes. For example, the pull-wire emergency stop switches from Schmersal guarantee a reliable emergency stop function and thus ensure the safety of people and equipment. By contrast, Schmersal's new product range of belt alignment switches reduce failure and downtimes and thus increase plant productivity. "All our system components along the conveyor belt are compatible and can be integrated into automation systems via fieldbus systems," explains Udo Sekin. The belt rupture and belt split monitoring systems from cooperation partner Coal Control also help in terms of plant and investment protection.
By adding its partners' products and systems to complement its own product range, Schmersal is able to offer integrated system solutions for the bulk goods industry from a single source.
Read the article online at: https://www.worldcoal.com/product-news/28072017/schmersal-offering-online-real-time-analysis-tools-for-bulk-handling/
You might also like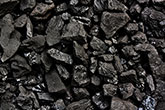 According to a recent release from Rystad Energy, global coal-fired power generation is on track to peak in 2023, as new sources of renewable and low-carbon energy expand rapidly.