---
Powerbit is the all new range of tophammer drill bits for surface drilling from Atlas Copco Secoroc.
They're built to take on any rock, from hard to soft, and from abrasive to non-abrasive. These bits last much longer and give drillers more metres before the first regrind, and many more metres between regrinds. With Powerbit, drillers are guaranteed to get more performance from each bit.
The development engineers have looked at all aspects of drill bit technology to ensure the longest possible service life for Powerbit. The bit shape is entirely new and the bit body steel is harder and stronger. Moreover, the new button technology is so effective that it is patented many times over.
The previous semi-ballistic buttons have now been replaced with Atlas Copco Secoroc's patented trapezoid shaped buttons – Trubbnos. In addition the patented Enduro Extra surface treatment gives significant strength in all types of rock.
So far, Powerbit has been put through more than 20 series of test at 13 test sites all over the world. A total of more than 50 km has been drilled in a great variety of rock conditions. At these sites, service life is up to 20% better than the competition and the penetration rate is up to 10% more effective than other leading bits on the market.
Extensive experience, together with thorough research, simulation and testing, have allowed Atlas Copco Secoroc to make the Powerbit range much more compact and versatile than before. There are now approximately 30% fewer bits in the range for tophammer rock drilling applications – making bit choice so much easier.
Edited from press release by Harleigh Hobbs
Read the article online at: https://www.worldcoal.com/product-news/26052016/atlas-copco-introduces-powerbit-840/
You might also like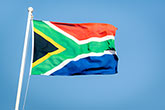 Black Royalty Minerals Koornfontein has signed Bettercoal's letter of commitment.