Targeted Microwave Solutions' clean technology eliminates toxic industrial emissions
Published by Louise Mulhall, Editorial Assistant
World Coal,
---
TMS recently retained Air Monitoring Specialist, Inc. (AMS) to determine particulate matter and VOC emission levels of sulfur dioxide (SO2), nitrogen oxides (NO2) and carbon monoxide (CO) from the use of the Company's proprietary industrial microwave drying system in King William, Virginia.
AMS conducted multiple test runs using montmorillonite clay and coal as sample materials and followed test methods and analytical procedures recommended by the United States Environmental Protection Agency (EPA). The results of the tests significantly exceeded the minimum targets set by the EPA.
The emissions test results conclusively show that TMS's microwave drying system significantly reduces, and in some cases completely eliminates, toxic emissions that contribute to air pollution.
"Drying systems, no matter how complex, all have the same core function - they remove moisture from a material. Using our system, industries can reduce and, possibly, eliminate toxic emissions depending on the application. When technology eliminates toxic emissions and associated costs, significant growth in production capacity can be unlocked. Industries will be able to lower production costs and reduce their negative impact on the environment. Traditional industrial drying methods, powered by fossil fuel, are expensive, inefficient and emit significant amounts of toxic emissions. With our proven technology, we are positioning TMS to become a global leader in the greening of heavy industry," said Dr. James Young, Chief Executive Officer and Chairman. TMS' Research and Development team also conducted tests on the quality of captured water when processing coal samples. Multiple water samples were tested by qualified third party laboratories and analysed by Environmental Resources Management (ERM). ERM referred to Chinese standards for drinking and irrigation water to analyse and compare the water samples. Testing was carried out using EPA approved techniques. The results confirmed that the quality of water captured and conserved, exceeded the standards for Agricultural Grade water as set by the Chinese government.
The world's largest coal production and consumption occurs in China and India; as a result, they are also the largest emitters of toxic emissions. These two countries are also home to some of the world's highest "water-stressed" environments. Significant amounts of water consumption takes place in coal production and coal based energy production. This makes coal mines and coal-fired power plants in these regions high potential customers for TMS, as TMS' technology is capable of addressing these critical global issues. The company's excellent test result, demonstrate its superior environmental performance and is further supported by the technology's strong economic benefits.
"Our technology is revolutionary. Coal mines depend on water to wash and process coal. Coal-fired power plants also require water to generate energy. Our technology has the ability to assist the coal industry to become self-supporting with respect to their water consumption. The agricultural grade water captured and conserved while drying low-rank coal using our Company's technology can be reused. Therefore, our customer's need to draw water from the local aquifers will be reduced," said Steve Lawson, Chief Technology Officer.
Read the article online at: https://www.worldcoal.com/product-news/25012017/targeted-microwave-solutions-clean-technology-eliminates-toxic-industrial-emissions/
You might also like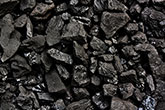 According to a recent release from Rystad Energy, global coal-fired power generation is on track to peak in 2023, as new sources of renewable and low-carbon energy expand rapidly.