---
Weir Minerals has announced the expansion of its coal dewatering solutions with the launch of the AspirTM WFH1730 jumbo horizontal basket fine coal dewatering centrifuge. The new centrifuge is specifically engineered and sized to process 100 tph of fine coal product.
It utilises a proven scroll/basket design, combined with high quality wear components, and maintenance friendly wet end, specifically designed to handle varying feed densities.
Paul Jerks, Product Manager for Weir Minerals AspirTM, explained, "The design of the inlet/effluent arrangement is such that when the centrifuge is presented with a dilute feed the jumbo simply centrifuges the effluent directly out of the bottom of the machine eliminating any potential of effluent splashing over into the product chamber. The product chamber is further protected by a labyrinth seal between the effluent and product chamber."
Central to the AspirTM range are the coarse and fine coal centrifuges that are engineered to give performance and availability in the most arduous coal dewatering applications. The WFH 1730 jumbo centrifuge is the world's first high capacity horizontal fine coal dewatering centrifuge designed around proven principles, such as G-force and basket angle. This ensures maximum throughput with highest dewatering efficiency at minimal operating costs.
The centrifuge includes a cyclone inlet (patent pending) that aids in the process of separating solids and water prior to the fine product being introduced to the basket. Additionally, this inlet assists in bringing the product up to basket speed thereby reducing coal breakage which increases fines and moisture content. It is designed to process a genuine 100 tph of fine coal with the ease of maintenance advantages of a horizontal basket.
The AspirTM WHF 1730 jumbo centrifuge has a horizontal orientation that allows for a reduced number of gears and shafts within the centrifuge and offers in situ replacement of the modular drive assembly. Together with the ceramic lined working faces and hinged effluent chamber providing ample clearance of parts providing unfettered access to wet end components, the AspirTM WHF 1730 jumbo centrifuge is not only one of the most technologically advanced fine coal dewatering centrifuges available today, but is also one of the easiest to maintain.
The horizontal basket design with its hinged door arrangement and container lock securing mechanism makes for quick and easy access to the wet end for any maintenance inspections, once open you have direct access to the basket and high capacity scroll.
Paul Jerks adds, "The horizontal basket design, unlike a vertical basket centrifuge, uses centrifugal force and gravity to its advantage in that effluent naturally wants to pass through the basket aperture thereby enhancing the centrifuge's dewatering effect."
Read the article online at: https://www.worldcoal.com/product-news/24092019/weir-minerals-announces-jumbo-centrifuge/
You might also like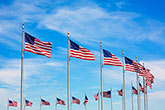 According to a recent release from the EIA, US coal-related CO2 emissions decreased by 68 million t in 2022, while overall US energy-related CO2 emissions increased slightly.