---
Charah® Solutions, Inc., a leading provider of environmental and maintenance services to the power generation industry, has announced the launch of a proprietary fly ash thermal beneficiation technology that improves the quality of fly ash. Charah Solutions' new MP618™ Multi-Process technology reduces loss on ignition (LOI), ammonia, activated carbon and moisture in fly ash.
Charah Solutions' proven MP618 allows for beneficiation of both wet and dry fly ash and offers important advantages over competing technologies. Specifically, it has a significantly lower cost profile, an efficient footprint with self-contained environmental controls that can be deployed in weeks vs years and a modular design that can be scaled up or down to increase production based on market demand.
With the functionality to process both wet and dry fly ash, MP618 can be installed at both operating and non-operating power plants, regardless of whether the fly ash is current production or legacy ash stored in ponds or landfills. The technology also allows for the processing of kiln dust to remove mercury for emissions regulations compliance. With the introduction of MP618, Charah Solutions expects to increase its supply of marketable fly ash to concrete producers and add greater value to its utility customers.
"As one of the leading fly ash sales and marketing companies in the country, Charah Solutions is known for innovative solutions and superior service," said Scott Sewell, Chief Operating Officer of Charah Solutions. "We believe the introduction of MP618 serves a clear customer need for cost-effective, efficient and sustainable solutions that can be scaled up or down based on the beneficiation needs at a particular ash pond or other site. With MP618, we can beneficiate out of spec fly ash, increase our supply of high quality ash to the market and add significant value to our utility customers as we continue to leverage new technologies to expand our service offerings."
Scott Ziegler, Vice President of Byproduct Sales at Charah Solutions, added, "MP618 will expand our MultiSource® materials network, a unique distribution system of more than 30 nationwide sourcing locations, and improve our ability to provide a continuous and reliable supply of supplementary cementitious materials, including quality fly ash and slag cement, for ready mix concrete producers and other customers throughout the United States."
Read the article online at: https://www.worldcoal.com/product-news/23102018/new-fly-ash-thermal-beneficiation-technology-from-charah-solutions/
You might also like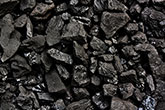 According to a recent release from Rystad Energy, global coal-fired power generation is on track to peak in 2023, as new sources of renewable and low-carbon energy expand rapidly.