---
Boart Longyear has launched a new line of Longyear™ diamond drilling bits with the release of the first bit in the line, the Longyear™ Green Bit.
The Longyear Diamond Bit Colour Series is an innovative and versatile new line of diamond coring bits. Using patent-pending technology, these bits are engineered to drill faster, last longer, and out-perform existing bit technology. A drilling contractor's success depends on the performance of all their drillers. By making small diamonds work harder in a low torque matrix, all drillers from the newly promoted to the seasoned veteran find the colour-coded Longyear diamond bits much more effective in obtaining higher productivity.
After significant research, using novel metallurgy, Boart Longyear has successfully created a chemical bond between diamond and matrix, which is stronger than the diamond itself. The increased diamond projection and improved face flushing create a bit with more versatility, higher penetration rates and longer life, similar to large diamond bits, but with the easy, smooth drilling characteristics drillers prefer. This means increased productivity throughout the entire operation, and ultimately more core.
To support higher penetration rates, the new Longyear™ formulas are combined with a new, more open, express geometry. Tapered intermediate waterways improve flushing and prevent accumulation of debris. Designed for fast cutting in competent ground, the new express geometry is available in 16mm crown heights to maintain bit life at higher cutting speeds.
The unique Razorcut™ protrusions on the face of the bit contain diamonds that enable the bit to begin cutting right out of the box – even in the softest ground. The arrangement of these protrusions also improves the tracking and balance in the hole when drilling begins.
The new Longyear™ Green Bit is now available in the Australian market as a result of very successful testing by Boart Longyear Drilling Services in both underground and surface coring. The Australian Boart Longyear drilling crews improved shift performance and ultimately meters drilled, time down the hole, and core in the box with the new Longyear Green Bit.
"The two biggest questions for any bit are, how fast does it cut and how long does it last?" said Chris Lambert, Senior Product Manager. "The new Longyear Green Bit simply cuts faster (right out of the box) and lasts longer. The new line of colour coding is meant to make it easier to select and use bits for every type of ground condition and for every driller experience level."
A selection of Longyear Bits have been engineered for the new colour series to be used in a wide range of drilling conditions and ground formations. Once successful testing is complete, these additional bits will be made available first in Australia and then later rolled out to other parts of the world.
Read the article online at: https://www.worldcoal.com/product-news/22112017/boart-longyear-releases-new-line-of-diamond-drilling-bits/
You might also like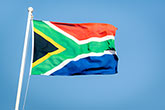 Black Royalty Minerals Koornfontein has signed Bettercoal's letter of commitment.