---
Shape smarter change with today's release of Atlas 3.0, Hexagon Mining's complete package for activity scheduling and stockpile management. Atlas provides a resource-based, true calendar approach to scheduling and handles material movement and reclaim.
Using the Destination Optimization functionality in Atlas, set grade, volume or tonnage constraints for destinations to optimise reclaim parcels routed from stockpiles. The optimisation results can be manually modified to allow more control over the reclaimed material and generate more practical schedules.
Flexible and powerful, Version 3.0 of Atlas allows users to exploit a combination of manual and optimised routing solutions in a single setup to generate more practical schedules.
"Atlas embodies Hexagon Mining's vision of integration," said Glenn Wylde, EVP of Technology and Innovation. "It's a powerful, easy-to-use scheduler that connects seamlessly with haulage calculations, reserves, and visualizations. It quickly delivers scheduling scenarios via MineSight 3D.
"Our Planning suite continues to push technology and integration boundaries. The future of mining depends on companies harnessing emerging technologies and connecting previously isolated information. Atlas demonstrates this clearly by seamlessly integrating with longer horizon schedules, drill and blast designs, grade control, ERP data, and plan execution."
Wylde added that Atlas bridges the gap with operations, driving the schedule with real productivities directly from Hexagon Mining's fleet management system. "We have leveraged IBM's ILOG CPLEX® for many years with MineSight Schedule Optimizer, and now Atlas delivers the same optimising power to short-term and underground schedules."
Version 3.0 introduces a new license for Atlas integrated with CPLEX.
Use the engine to achieve optimised solutions for stockpile blending challenges and meet the quantity and quality requirements at target destination(s), such as processing plants.
Production scheduling focuses on extracting mining blocks, but stockpiled materials must also be blended before concentration. Blending challenges pervade medium and short-term scheduling, where mining engineers must reduce grade fluctuations in the materials reclaimed from stockpiles and the quantity of the reclaimed material to satisfy demands in tonnage, volume, and composition.
Edited by Jonathan Rowland.
Read the article online at: https://www.worldcoal.com/product-news/22032016/introducing-atlas-3-0-2016-446/
You might also like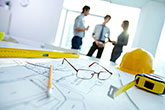 Two large carbon capture projects recently held a groundbreaking ceremony at the Wyoming Integrated Test Center (ITC).