---
Caterpillar's newest large mining truck, the 794 AC, makes its mining show debut at MINExpo 2016. The 291 t (320 short t) capacity truck uses a combination of proven designs – a chassis design that has accumulated about 18 million operating hours and power train design that has racked up 3 million hours. The truck design focuses on class leading productivity while delivering proven reliability and simple serviceability.
Following extensive field testing, controlled rollout of the new truck started last year. To date, the 794 AC is operating in four countries ¬– working in applications ranging from deep pit copper in western US to coal and copper in South America.
Mechanical availability of the 794 AC has averaged 90% or better from the introduction and has continued to improve with every new site introduction. The drive system is designed to power the larger Cat® 795F AC, which has demonstrated drive train component life of more than 30 000 hrs.
Due to the efficient, fully-integrated Cat power train and machine configuration, the 794 AC has proven to be faster on grade than the competition. The new truck also features four-corner wet disc brakes as well as dynamic braking for stable handling and fast stopping. The 794 AC has industry leading retarding capability in its size class with 4086 kW (5480 hp) of continuous retarding.
Operators of the 794 AC state that they like operating the truck. They specifically cite fast speed on grade and the confidence the braking and retarding system gives them. Maintenance employees, too, provide positive feedback. Technicians at mines running the truck consistently praise the 794 AC for its simplicity and ample access for servicing tasks.
Optimised for the application
The 794 AC is designed and built to minimise total costs. The 794 AC is a true 291 t (320 short t) truck, as it accommodates additional weight allowances for options and body liners – so the truck can be fitted for superior durability without significant negative effects on production.
The 794 AC uses the Cat C175-16 engine and a proven Cat AC power train. System power is adaptable to accommodate changes in production targets and to work seamlessly in mixed fleets where truck speed differences can reduce productivity. Three power options ¬ 2050, 2312 and 2610 kW (2750, 3100 and 3500 hp) – are available using the same engine. High altitude configurations are also available.
The Cat high-efficiency (HE) body is sized and configured to meet the specific needs of the mine, dictated by fragmentation, abrasion, cohesion and the loading tool. The 794 AC body is integral to the truck and is sized to meet the payload requirements without compromising vehicle balance, braking or control.
Edited from press release by Harleigh Hobbs
Read the article online at: https://www.worldcoal.com/product-news/19092016/caterpillar-to-debut-794-ac-mining-truck-at-minexpo-2440/
You might also like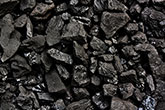 According to a recent release from Rystad Energy, global coal-fired power generation is on track to peak in 2023, as new sources of renewable and low-carbon energy expand rapidly.