---
RungePincockMinarco (RPM) is to buy iSolutions, a provider of asset management, life cycle costing and budgeting software solutions to the mining industry. The acquisition will bring iSolutions maintenance and repair management software with RPM's suite of planning, production and financial planning products.
"Mining is a very capital intensive business and mobile mining equipment that moves material makes up a large proportion of the capital and operational spend for every mining company," said RPM's CEO and Managing Director, Richard Mathews. "Today as companies push to drive capital and operating costs down, it's this area that presents the best opportunity for additional savings."
Headquartered in Sydney, Australia, and with offices in Brisbane, Santiago and Johannesburg, iSolutions flagship AMT product tracks and/or manages that repair and maintenance of over 50% of the world's large mining equipment for the world's largest original equipment manufacturers, including Caterpillar, Komatsu, Hitachi, Michelin and Atlas Copco.
Mining companies and mining contractors also use AMT to extend the functionality of their Enterprise Resource Planning asset management systems. At its heart is the Dynamic Lifecycle Costing engine, which forecasts in real time every maintenance event for an asset to the end of its useful life. This enable asset managers to identify potential issues and take action early.
"We have always wanted our products to be integrated with the industry's leading production, costing and simulation systems and this transaction does exactly that," said iSolutions Cofounder and Managing Director, Graeme Elgie. "We are convinced that the iSolutions product suite will benefit from increased investment and the sales and marketing support which RPM can offer it right around the world."
"The founders of iSolutions have taken the same enterprise software path as RPM – except that whilst we have been focused on production, that have focused on maintenance," continued RPM's Mathews. "The bringing together of these to enterprise solutions to a company's ERP is exactly what managers and executive are striving to achieve."
Edited by Jonathan Rowland.
Read the article online at: https://www.worldcoal.com/product-news/17052016/rungepincockminarco-buys-isolutions-2016-788/
You might also like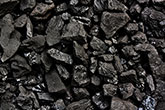 According to a recent release from Rystad Energy, global coal-fired power generation is on track to peak in 2023, as new sources of renewable and low-carbon energy expand rapidly.