---
A global innovator of bulk handling accessories and flow aids, Martin Engineering, has introduced a wear-resistant fused alloy plate that can withstand more abrasion than other protective metal linings. With a bi-metallic design, Martin® Arcoplate™ combines a smooth and dense chromium carbide-rich metal alloy face plate with a hard steel back plate to resist gouging, erosion, temperature extremes and material buildup. Installing it on surfaces exposed to abrasive conditions increases protection for longer equipment life with less frequent maintenance.
"Materials with a large amount of silica can be very abrasive, accelerating wear on metal surfaces," commented Andrey Leonardo Ribeiro de Miranda, Application Engineer at Martin Engineering. "Applications in which materials are extremely abrasive or hot also damage equipment, chutes and containers. When an unprotected metal surface structure is reduced in thickness over time, it runs the risk of sudden breakage or buckling. Over the long run, clients have found that prevention is far more cost effective than constant maintenance and replacement."
Engineered to withstand the harsh conditions of mining applications, yet versatile enough for a wide range of industries, Arcoplate offers a solution to both excessive wear and material accumulation issues for chutes, hoppers, dump truck beds, excavator buckets, front loader shovels and other bulk material equipment in need of protection. The bi-layer construction is tailored to the thickness, composition, shape and polish specifications of the application. Very low residual stresses enable it to withstand severe impact forces and bending.
Made with a chemical composition of iron, carbon, chromium, manganese and silicon, Arcoplate is currently available in three grades: Alloy 1600 is designed for high abrasion and high impact applications; Alloy 1040 is engineered for moderate impact and cyclic temperatures up to 500°C (932°F); while Alloy 8668 is suitable for extreme temperature applications – cycles up to 700°C (1,292°F). Each derives its high abrasion resistance from the very hard M7C3 carbides (1500 – 1800 Hv), with an average of 60% carbide dispersed through a softer, tougher matrix.
"Greater hardness does not always mean greater abrasion resistance or longer wearlife," Ribeiro de Miranda pointed out. "Bulk hardness tests, like Rockwell or Brinell, measure the average hardness of both the carbide and matrix together. Conducted over a relatively large area, test results can show the same hardness rating as conventional metals, but performance tests show that a carbide-containing surfacing alloy has substantially better wear resistance."
According to manufacturer Alloy Steel International – based in Malaga, Australia – the top layer leads the industry in having the highest percentage of evenly dispersed hard carbides, resulting in the best resistance to low-stress and high-stress abrasion. However, when determining which alloy grade to use for specific applications, company experts say that high bulk hardness ratings are not the only determining factor.
Abrasion resistance depends on a combination of both hardness and the metallurgical microstructure of the alloy. Normal hardness is determined in three tests, the vickers test (Hv), the rockwell scale (Rc) and the brinell scale (BHN). Although hardness is one factor in determining wear life of the plate, thickness factors into an extended operational life, as well.
As the only wear plate available with a total overlay thickness greater than 14 mm, the alloy top layer is manufactured 4 mm – 20 mm thick (0.16 in. – 0.79 in.), and the steel base plate 7 mm – 11 mm (0.27 in. – 0.43 in.). Proper thickness is determined based on the material being handled, weight allowance and spatial restrictions of the application. Moulded with computer precision, each plate thickness and shape is adapted to the equipment form with no weld beads to interrupt material flow, minimising turbulence and abrasion.
Surface smoothness, uniform hardness and carbide distribution are critical to overall wear plate performance and its ability to avoid buildup that could lead to clogging and excessive weight. When faced with consistent abrasion, a rough surface finish will experience erosion 200 – 600% faster than a smooth surface of the same alloy structure and hardness. All grades of Arcoplate can be manufactured with finishes rated standard, polished or ultra non-abrasive to avoid material hang-up and carryback. The grain can be fitted in any direction to match material flow.
"Laboratory and field tests confirm that our specially engineered alloy will outlast quenched and tempered wear plates by a factor of up to 6:1 and conventional welded overlay plate by 2:1," Ribeiro de Miranda said. "Clients who have installed Arcoplate have experienced less buildup and slower surface erosion, leading to better structural integrity and longer equipment life. Some have also lowered labour costs since workers spend fewer hours removing stuck material and servicing damaged components."
Edited from press release by Harleigh Hobbs
Read the article online at: https://www.worldcoal.com/product-news/17032016/wear-resistant-metal-alloy-extends-equipment-life-413/
You might also like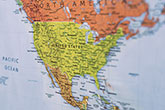 American Resources has announced that it has expanded production at its Carnegie 2 metallurgical carbon mine in Pike County, Kentucky, by adding a second operating section.