Schulte Strathaus now offering integral solutions for conveyor belts
Published by Louise Mulhall, Editorial Assistant
World Coal,
---
With the introduction of an in-house developed transfer point seal for belt conveyors, the German manufacturer Schulte Strathaus can now offer integral solutions for conveying systems.
The 47-year old is general manager of the Starclean division of F.E. Schulte Strathaus GmbH & Co. KG (Fess Group). He is responsible for all conveyor system products and services. "Before, we used to sell scrapers, tracking systems and impact beds", he explained. With the addition of an in-house developed transfer point seal to the product programme the company has now become a full-service supplier.
The Schulte Strathaus engineers examined similar solutions on the market before developing their new seal. "We wanted to know how they could be improved", noted Hanke. The result is a transfer point seal previously not known to the market. Its unique design is based on the use of two different kinds of polyurethane. Hard polyurethane is used for guiding the material and softer polyurethane for the secondary dust seal. During conveying, the dust seal applies light pressure on the belt to prevent dust emissions. The relative softness of the material employed results in low wear on the belt and thus increased belt lifespan.
Another feature is that the seal can be adjusted when necessary. "That not only guarantees a further increase in lifespan, but also ensures a continually high level of dust emission prevention throughout its working life", said Hanke. That in turn helps to increase efficiency and lower costs. Rubber would not have been a suitable material, according to Hanke, since rubber grinding against rubber would have produced too much friction and thus relatively rapid wear. The company also considered the use of polyurethane coated rubber impracticable: "As soon as the coating wore off, the seal would be useless", Hanke says.
There is more competition within the sector now with Schulte Strathaus joining the ranks of full-service suppliers. "We can re-engineer complete conveying systems, including sheet metal work on the chutes", added Hanke.
Read the article online at: https://www.worldcoal.com/product-news/16082017/schulte-strathaus-now-offering-integral-solutions-for-conveyor-belts/
You might also like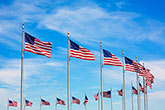 According to a recent release from the EIA, US coal-related CO2 emissions decreased by 68 million t in 2022, while overall US energy-related CO2 emissions increased slightly.