---
Caterpillar featured its MD6420C rotary blasthole drill at MINExpo 2016 in Las Vegas – the first in the company's C series and is built to deliver high production at the lowest total cost in hard- and soft-rock applications.
With a bit load force of up to 42 000 kg (92 594 lb) and the ability to drill holes up to 311 mm (12 25 in.) in diameter and down to 74.3 m (244 ft) deep, the new drill is ideal for high-volume production. Its application-matched power train, control systems, optional automation features, rugged structures and serviceable design make it an efficient, economical drill for mining applications.
Fast cycle time, high productivity
The MD6420C comes with three power train packages that match a variety of applications:
Cat C32 engine (with 56.6 m3/min [2000 cfm] @ 6.9 bar [100 psi] compressor).
Cat C32 engine (with 42.5 m3/min [1500 cfm] @ 10.3/24.1/34.5 bar [150/350/500 psi] compressor).
Cat C32 engine (with 73.6 m3/min [2600 cfm] @ 6.9 bar [100 psi] compressor).
Major power group components including heavy-duty coolers and high efficiency hydraulics work together with the engine and air compressor as an integrated system to enable optimal bit load, penetration rates and cycle times.
Other features that reduce cycle time include the proven Cat undercarriage, which allows fast tramming from hole to hole. The mast can be raised or lowered in less than 40 sec., even with a pipe rack and full drill string. The mast pinning uses a quick and simple two-pin design. The MD6420C is equipped with angle drilling capabilities as standard. With its simple mast locking design and heavy-duty tower, set-up for angle drilling is fast and easy.
Precision and control
The MD6420C uses advanced control technology to optimse drilling precision and operator productivity. The standard drill control system includes an easy-to-use interface for the operator, as well as exceptional machine health and diagnostic capabilities. An optional automation feature controls each step in the drill cycle to simplify the operator's job and improve drilling accuracy. Precision drilling not only boosts productivity, but also lowers operating costs. Reduced variability saves wear and tear on components and drives down the cost of consumables.
To step up to a higher level of automation, Cat MineStar™ Terrain for drilling can be added to the MD6420C. Terrain is a scalable system that optimises drilling efficiency and allows remote, real-time monitoring of drilling activity and blast planning. The system guides the operator, improves accuracy of hole placement and drilling depth, reports on drill and operator productivity and delivers feedback on variation of bench geology. To accommodate customers whose longer term plans call for even more automation, the C Series platform provides a solid foundation for future semi-autonomous and autonomous drilling capabilities.
Comfort and safety
Operators appreciate the spacious cab. Wide walkways and two cab doors make entry and exit easy. Deluxe seats, a high efficiency HVAC system and low sound levels enhance the work environment. Twelve tinted windows, including a floor-to-ceiling drill window, provide excellent visibility. In-cab pipe handling and bit changes promote safety, and many other design features help operators work safely and productively.
Long life and low total ownership costs
The MD6420C structures are designed to deliver a 60 000 hr service life. A rugged mainframe and A-frame provide the structural integrity required for full utilisation of the pulldown power. The heavy-duty frame is sculpted and heavily cross-braced in high-load areas. It has a tubular, box-section design that exceeds the life expectancy of a slimmer I-beam design. On the MD6420C, Caterpillar welds all critical components to the mainframe, including the four leveling-jack casings, the mast pivot and the drill deck.
Mast structures are designed with double-cut lacing in high stress areas and are built for the life of the machine, compared to mid-life on competitive machines.
The drill travels on a rugged Cat excavator undercarriage that features three-point oscillating suspension, which allows the machine to negotiate rugged terrain without transferring excessive torsional forces to the mainframe. Lower stresses translate into longer life and lower costs.
Easy maintenance, more uptime
Maintenance and service can be performed safely and efficiently on the MD6420C. Fuel, oil and lube fill points can be reached from ground level. Wide walkways on both sides of the drill provide easy access to the in-line power system and other critical maintenance points. The stationary rear deck allows convenient access to the mast area and main deck during all drilling modes, including angle drilling. Service intervals are up to double what other models require, maximising uptime.
Read the article online at: https://www.worldcoal.com/product-news/10102016/minexpo-2016-cat-md6420c-rotary-blasthole-drill/
You might also like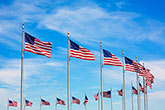 According to a recent release from the EIA, US coal-related CO2 emissions decreased by 68 million t in 2022, while overall US energy-related CO2 emissions increased slightly.