---
In 1996, a team of engineers from Warman International in Australia got together to develop the 'next big thing' in hydrocyclones. What they came up with was revolutionary.
"When the first Cavex hydrocyclone was introduced, the industry was changed forever," says Debra Switzer, Weir Minerals Global Product Manager for Cavex® hydrocyclones.
The unique inlet geometry removed all sharp angles from the feed chamber, allowing slurry to move through the hydrocyclone smoothly. This greatly reduced wear, while increasing its efficiency. The new generation of hydrocyclones easily delivered up to three times the wear life of the old technology.
The streamline feed chamber is still in use today. When Weir Group acquired Warman International in 1999, it brought with it a myriad of improvements and modifications designed to ensure Cavex hydrocyclones provide excellent wear life along with maximum productivity, regardless of the application.
In 2010, Weir Group acquired Linatex, which brought with it a range of highly specialised dewatering hydrocyclones and superior rubber products for lining. This was significant for Cavex hydrocyclones because it enhanced the portfolio and improved the hydrocyclone wear rates.
Last year, Weir Minerals introduced the Cavex 700CVX hydrocyclone, designed specifically to meet the demands of Weir Minerals' customers and which has been proven to achieve up to 50% higher throughput capacity than other competitor cyclones in the 26 in. dia. range due to its larger inlet and vortex finder configuration.
Weir Minerals is set to redefine hydrocyclone efficiency again with the development of the new Synertrex monitoring system. The latest technology in remote monitoring systems allows users to obtain operational data in real time, to ensure optimum performance and efficiency of their mill circuit.
Today, there are more than 26 000 Cavex hydrocyclones operating throughout the globe, making up more than a quarter of the global market share. Every single one of these hydrocyclones is backed by the extensive Weir Minerals service team.
Edited by Jonathan Rowland.
Read the article online at: https://www.worldcoal.com/product-news/10082016/cavex-hydrocyclone-celebrates-20-year-anniversary-2016-2192/
You might also like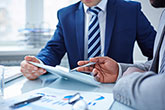 Analysis conducted by Cornwall Insight Australia has revealed that certain coal plants in New South Wales may benefit from delaying their retirement.