BossTek introduces variable frequency drive system for dust suppression
Published by Elizabeth Cope, Editorial Assistant
World Coal,
---
In a move designed to bring versatility to its lineup of dust suppression equipment, BossTek has introduced an optional variable frequency drive (VFD) system that allows users to adjust air flow to suit a broader range of applications and working environments.
Driven by customer input from a number of different industries, the new VFD system reduces the need to purchase or rent different models to match the machines' output to specific project requirements. This can increase flexibility and reduce the total cost of equipment ownership.
BossTek Sales Manager Mike Lewis commented: "Atomised mist technology has been widely accepted as an extremely effective approach to dust management. This new development will allow users to tailor the fan speed to match the job. It is useful in a number of different industries, but one good example would be demolition projects.
"Project managers may need the wide coverage and long reach of our larger models on some jobs, but the volume and throw distance may be too much for smaller projects, such as those in crowded downtown locations. Instead of using a smaller machine to accommodate their changing needs, now they can simply dial back the air flow to match the requirements of those smaller projects." Lewis said that the VFD is likely to be attractive to companies with variable needs, including concrete curing, cannabis and hemp operations, transfer stations, slag handling and indoor applications.
The VFD control will be available via a simple dial or remote control on three of the company's DustBoss models: the DB-30, DB-45 and DB-60. All three use specialised nozzles and a ducted fan design to atomise the water flow into droplets 50 - 200 μm in size, which is the optimum for most dust control applications. Matching the droplets to the most common particle sizes delivers a greater opportunity for them to collide and fall to the ground.
"In some applications, a high air flow speed is a distinct advantage, delivering a long throw," Lewis continued. "But in others, the speed and volume may be a disadvantage. Now users can dial in the speed and throw distance as their requirements change. The variability will range from just a few RPMs up to the maximum delivered by each model."
Another example would be concrete curing, where atomised mist has proven suitable in controlling humidity for maximum strength of the finished product. On airport runways and other large projects, the 60 m throw distance may be desirable, but on smaller pours contractors may want to dial it back to a fraction of that. With the VFD, they can easily do so without having to use smaller models.
The variable drive is suitable for standalone applications that require flexibility, communications and energy saving options in a cost-effective solution. The modular design facilitates installation and configuration, with communications options that include a dual port EtherNet/IP card for networking flexibility. An integral LCD human interface module supports multiple languages and features scrolling text to explain parameters and codes. Flexible motor control options include V/Hz, sensorless vector control and economiser mode to suit a wide variety of applications.
BossTek aims to provide dust and odour management solutions for demolition, ports & shipping, mining, rock and aggregates, recycling, food processing and other applications. The company's DustBoss and OdorBoss® product lines help reduce labour costs vs. manual sprays, freeing up manpower for more important tasks. The automated units also use less water than hoses and sprinklers, with some customers realising payback in less than 6 months and netting an annual cost savings of more than US$50 000.
Read the article online at: https://www.worldcoal.com/product-news/10012020/bosstek-introduces-variable-frequency-drive/
You might also like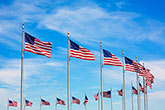 According to a recent release from the EIA, US coal-related CO2 emissions decreased by 68 million t in 2022, while overall US energy-related CO2 emissions increased slightly.