---
RungePincockMinarco Limited (RPM) has launched its latest enterprise product – Operations Manager TM. This work management solution fills a much needed gap for the mining industry, enabling a true short interval control process via a proven out of the box software solution. Operations Manager is the next evolution of the Fewzion Short Interval Control (SIC) and work management product acquired by RPM in late December 2016.
RPM's Operations Manager is a highly configurable web application that can be accessed from a mobile device or a standard desktop/laptop. Operations Manager provides mining shift personnel with access to a single, integrated shift plan that harnesses real time data and links it to production and maintenance planning systems to deliver planning continuity through an integrated shift plan that is constantly updated to accurately reflect what is happening on site. This visibility delivers the ability for shift supervisors to maximise productivity through smart changes and continuous improvement inside the shift.
Commenting on the release, RPM's CEO and Managing Director Richard Mathews said, "The principle behind Operations Manager is simple. We cannot change the past, but we can learn from it to improve the future. RPM's enterprise Operations Manager product provides miners with a digitised, holistic view of each shift and the ability to drill down into intra-shift detail."
"Gone are the days of paper-shuffling and using white-boards and walkie talkies to track people, equipment and their associated tasks on site. RPM's latest offering is a true example of digitisation with offers the next step up in productivity gains. Operations Manager's connected information delivers a far higher level of shift predictability and therefore a far safer working environment."
"In the past, many mining organisations have wanted to adopt short term interval control principles. However, without a proven Enterprise Planning Framework to underpin the solution, which is something that RPM can offer, they have often become exercises in bespoke integrations and simple KPI reporting via dashboards."
"These tools not only lacked the intra-shift granularity and accuracy but also the connection back to the original mine and maintenance plan. RPM's strong background in Mine Planning and Asset Management Planning, built on our proven and robust Enterprise Platform, means we really understand what our customers are looking for in this area. RPM's development team has spent the last three months building upon the foundation provided by the Fewzion Short Interval Control (SIC) and work management product acquired by RPM in late December 2016 to deliver a unique offering to the industry."
"Being able to use the Fewzion code as a foundation is why we can provide a solution straight out of the box that delivers value immediately. It has already been tested and proven in the market and is delivering today, right now, a scalable solution that digitally connects the mine to deliver true collaboration across the mining operations."
"Operations Manager is therefore a proven solution. Fewzion is already being used by a number of customers globally to successfully manage their mining assets, equipment and projects. For these customers, critical to their increased production has been the ability to have one structured plan onsite, or one version of the shift plan, that is accurate and easily updateable. This is now delivered through Operations Manager."
Mr Mathews concluded by saying, "Operations Manager gives control to the operational personnel. The intuitive interface, core to all RPM Enterprise solutions, gives the users the ability to focus on 'planning the mine and then mining the plan', instead of spending hour's manually managing data from different data sources. Operations Manager is a true end-to-end collaboration tool that is built on industry standards, all within a live planning environment. It delivers on the promise of the digital mine that connects and empowers the operations and field teams to provide regular real-time updates – delivered via an integrated enterprise platform – that then empowers mining operations to make decisions and understand the impacts of these decisions across the mining value chain. This is the game changer that will provide increased productivity, increased safety and superior shareholder value."
Read the article online at: https://www.worldcoal.com/product-news/09032017/rpm-launches-operations-manager/
You might also like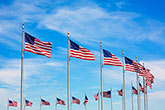 According to a recent release from the EIA, US coal-related CO2 emissions decreased by 68 million t in 2022, while overall US energy-related CO2 emissions increased slightly.