Eaton redesigns quick disconnect couplings series for more compact solutions
Published by Harleigh Hobbs, Editor
World Coal,
---
Power management company Eaton has redesigned its FF-series quick disconnect couplings to help mobile machine manufacturers meet market demand for high-pressure and high-impulse pressure solutions.
Suitable for a wide variety of industries, applications include attachments for agricultural machinery, wheel loaders, excavators, bulldozers, commercial trailers, rail maintenance equipment, and forestry equipment.
Eaton's flat face, quick-disconnect couplings portfolio features an enhanced flow rate of up to 40% and a high performing pressure rate of up to 400 bar to maximise machine performance in the most demanding applications. The carbon steel products are also environmentally friendly and the Guardian Seal™ nickel-free plating solution offers outstanding corrosion resistance in tough environments for up to 1000 hours.
"Many mobile equipment end users are beginning to demand more compact solutions with higher working pressures than ever before," said Canan Myers, Americas regional product manager, Fluid Conveyance Connectors, Eaton's Hydraulics Group. "As machine pressures rise, components need to become more robust to meet the need."
The renewed flat faced quick-disconnect couplings help reduce pressure drops and decrease energy loss, resulting in lower fuel and energy consumption. High flow rates, even on smaller sizes, offer more design flexibility as smaller size hoses can be used. The series quick disconnect couplings also qualify for competitive pricing through Eaton's new quantity break pricing structure rolled out earlier this year.
Eaton's new FF quick-disconnect couplings exceed ISO 16028 standards for working pressures by achieving 400 bar, for static, steady or non-pulsed applications, beyond the 250 bar standard. The couplings assert a burst pressure of 1400 bar and 350 bar for ISO pressure rating for dynamic applications with moderate hydraulic shocks, again exceeding the 250 bar defined in the standard.
The redesign also includes Guardian Seal™ plating that offers up to three times more corrosion resistance. Tests revealed 1000 hours minimum salt spray test corrosion resistance that help provide higher corrosion protection to reduce maintenance and downtime, and improve productivity and reliability in harsh environments.
The couplings also offer connection under a pressure (CUP) alternative design male half coupling that connects up to 350 bar, releasing the residual pressure with a patented relief valve. These features help eliminate issues with connecting even at the top pressure level of 350 bar. Since depressurising with tools is no longer needed, there is no damage to the coupling, which avoids machine downtime due to maintenance.
Read the article online at: https://www.worldcoal.com/product-news/08092017/eaton-redesigns-quick-disconnect-couplings-series-for-more-compact-solutions/
You might also like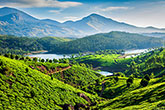 In a push towards eco-friendly coal transportation, Coal India Limited (CIL) has planned a capital investment in 61 first mile connectivity (FMC) projects.