---
PPG's protective and marine coatings business has unveiled a new protective system for dry bulk carrier cargo holds at Posidonia 2016 in Athens.
The PPG SIGMASHIELD™ MTC system is built on a unique coating technology that comprises a PPG SIGMASHIELD Prime undercoat and PPG SIGMASHIELD MTC topcoat.
Designed specifically for the cargo holds of dry bulk carriers, the system features a unique chemistry that maximises technical performance and offers a commercially sound solution for spot and full repairs, as well as for application at newbuild. Its robust properties make it the ideal coating for premium performance in the demanding dry bulk cargo environment.
"The chemistry within the PPG SIGMASHIELDMTC system includes a pre-reacted amine hardener in the coating," said Christophe Cheikh, PPG global Product Support Manager. "This effectively provides a 'kick-start' for the curing reaction, which results in shorter curing time and return to service that is among the fastest in the industry. After just two coats of 100 microns, a vessel can resume service in only two days when transporting iron ore and five days when carrying hot coal."
The careful selection of inert raw materials in the formulation of the PPG SIGMASHIELD MTC system ensures that any unwanted chemical reactions at the surface are avoided and the system delivers excellent chemical resistance, allowing safe operation with all International Maritime Solid Bulk Cargoes (IMSBC) Code cargoes.
In addition to super-fast curing, the system's anti-abrasive and anti-corrosive properties extend the service life of vessels and are effective across a wide range of operating temperatures due to the high glass transition epoxy matrix. As a result, damage commonly caused by cargo settlement during vessel operation is minimised.
"The PPG SIGMASHIELD MTC system has undergone extensive tests in controlled situations designed to replicate actual loading and cargo carriage conditions," Cheikh said.
While the PPGSIGMASHIELD MTC topcoat is designed to be applied on top of aged epoxies and to withstand mechanical, thermal and chemical impacts from a wide range of traded cargoes, he said, the PPGSIGMASHIELD Prime undercoat has been optimised to provide excellent steel protection with excellent mechanical, thermal and corrosion properties.
"The surface wetting properties built into the hardener provides excellent adhesion, anti-corrosion and creep resistance. So when inevitable mechanical damage eventually does occur, the area affected remains limited and so extends the service life of the coating," he added.When applied in enclosed environments containing various chemically-active cargoes and subjected to temperature cycles in the presence of moisture, it was found that the PPGSIGMASHIELD MTC system offered best-in-class performance, exhibiting the smallest amount of undercreep (similar to that of a water ballast tank coating system).
Read the article online at: https://www.worldcoal.com/product-news/08062016/ppg-unveils-new-coating-for-dry-bulk-cargo-holds-923/
You might also like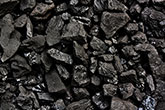 Canyon Coal is constructing a new coal mine in Hendrina, Mpumalanga, South Africa, with production is expected to start in 2H23.