---
Maptek has released its third generation I-Site XR3 and LR3 laser scanners. Smaller and lighter, the new models offer significant improvement in range capability while retaining reliability and usability.
When Maptek first released I-Site Studio software 18 years ago, the company focused on developing powerful, practical tools for modelling survey data.
Five years on, the company trusted its instincts that mine surveyors would readily adopt high-end survey equipment combined with proven smart software, and in 2004 Maptek began building laser scanning hardware. Over the next decade, they continually refined their systems. Compared to the I-Site 8800 series, the latest I-Site XR3 and LR3 laser scanners are 30% smaller and 25% lighter, with 2.5 times faster data acquisition, and offer 25% improvement in range capability. A new high-dynamic-range panoramic camera produces high-resolution digital images for geotechnical analysis and geological mapping.
The I-Site XR3 has a scanning range of up to 2400 m, giving wider coverage with fewer scans and allowing survey of otherwise unattainable areas. The I-Site LR3 scanning range of 1200 m makes it the system of choice for small to medium pits and quarries, as well as indoor stockpile volumetrics.
"These new products fulfil our mandate to package survey capability, digital imaging and laser scanning in an easy to use system designed for harsh environments," said Jason Richards, Global Business Development Manager Laser Imaging Solutions. "I-Site laser scanners remain the only truly mining-tough systems rated IP65 for environmental protection."
"Maptek's business model of developing, selling and supporting our own products is by its very nature customer-oriented,' continued Richards. 'Surveyors are asking for ever more compact systems. Site conditions demand reliability and ease of field use alongside increasing flexibility for teams to share operational data."
"Our first laser scanner, the I-Site 4400 has stood the test of time. We have in fact just announced 'end of life' to the disappointment of at least one customer still using that model productively for mine survey."
The I-Site XR3 and I-Site LR3 are compatible with laser scanning applications, such as Maptek Sentry for surface monitoring and PerfectDig for design conformance. Modular design allows configuration of the system to match site requirements.
Maptek has also built and launched Sentry as a fully transportable monitoring system. Deployed in a custom trailer, the system offers a power and communications module, cellular and wifi networking, a dedicated, stable bollard for an I-Site laser scanner and proven Sentry software.
Read the article online at: https://www.worldcoal.com/product-news/08032017/maptek-delivers-smaller-lighter-faster-mining-tough-laser-scanners/
You might also like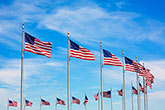 According to a recent release from the EIA, US coal-related CO2 emissions decreased by 68 million t in 2022, while overall US energy-related CO2 emissions increased slightly.