---
Hitach Construction Machinery has introduced a range of technology solutions for mining trucks at MINExpo 2016, including its autonomous haulage technology, trolley truck technology and peripheral vision display system.
Autonomous haulage system
Hitachi Construction Machinery premiered its autonomous haulage system (AHS) at MINExpo 2016 in Las Vegas. The ATS used technology developed for Hitachi's automotive and railroad solutions, as well as Wenco's fleet management and dispatch system, to increase productivity and lower total cost of ownership.
"As a fully integrated system, our autonomous haulage system is Hitachi to the Core," said Craig Lamarque. Division Manager at Hitachi Construction Machinery. "It results in a truck that can determine the most efficient paths without constant communication with traffic control. We've also included components that make it possible to convert any Hitachi AC-3 truck bought today to AHS in the future."
The system features automated navigation and route optimisation, the ability to negotiate traffic conditions, optimised accelerating, braking and steering control, site awareness and forward collision warning, and the Wenco fleet management system for overall supervisor control.
Trolley truck
Hitachi's trolley technology utilizes DC-powered overhead lines to power trucks up hills. When the truck operator connects to the line, the hauler switches to trolley power, resulting in an increase in speed up the grade vs. engine power alone. This increases productivity, lowers costs and reduces noise and diesel exhaust emissions.
The system consists of two parts – the infrastructure and the trolley-equipped AC-Drive haul trucks that have been configured for the system. Hitachi's system is currently installed in 109 units worldwide and is available for all Hitachi AC-Drive trucks and is packaged entirely by Hitachi – from components to support.
Peripheral vision display system
Hitach's peripheral vision display system, Aerial Angle, enhances the visibility for operators of mining equipment by alerting them to obstacles when driving, stopping or starting dump trucks.
Hitachi Construction Machinery previously provided full-perimeter display systems for dump trucks and hydraulic excavators used in mining. The new object detect assist technology features two operating modes: Stationary Mode and Forward Mode.
In Stationary Mode, a warning is provided to the dump truck operator when the vehicle is stopped or starting to move, if any moving objects, such as other vehicles, are detected nearby. The warning is displayed in the driver's seat monitor with accompanying sound. Moving objects are recognised through images captured by cameras mounted on the front, rear, left and right sides of the dump truck. By quickly notifying the operator of any changes to the surrounding environment, the system contributes to improved operator awareness.
In Forward Mode, a warning is provided to the operator while driving, when approaching another vehicle on the road ahead. The approach warning is displayed in the driver's seat monitor with accompanying sound. This mode uses millimeter wave radar, which is effective in poor visibility conditions such as rain, snow, fog or dust.
Two types of warnings are provided to the operator based on the radar data, according to factors such as the approach distance and relative speed of the object. Through these warnings, the system contributes to the operator's awareness of the surroundings.
The Aerial Angle system is also being integrated into Hitachi's driverless autonomous dump trucks that are currently in development.
Read the article online at: https://www.worldcoal.com/product-news/07102016/minexpo-2106-hitachi-introduces-truck-technology-solutions/
You might also like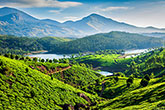 In a push towards eco-friendly coal transportation, Coal India Limited (CIL) has planned a capital investment in 61 first mile connectivity (FMC) projects.