---
The new Sandvik TH551i and Sandvik TH663i trucks are designed for intelligent mine production. The high-capacity trucks are safer, efficient and easy to maintain with low cost per ton. An integrated weighing system helps operators ensure a full payload every trip.
The new trucks essentially deliver increased production with no increase in fixed costs. Multi-machine control and improved operating discipline can reduce operating costs by as much as 50%. Better availability and improved performance mean that mines can achieve the same production volume with fewer trucks.
The addition of four to eight productive hours each day, which otherwise would be wasted for blast clearance, can increase production by as much as 30% compared with conventional trucks.
"By removing the operator from the truck and running the entire trucking loop autonomously, mines can achieve significant operational cost savings and efficiency gains that are unheard of using traditional current underground trucking methods," said Mark Ryan, Product Line Manager Trucks at Sandvik Mining and Rock Technology. "We've proven these benefits with automation projects at mines from Canada to South Africa.
"Our focus areas in automating these trucks were the safety of operators and other personnel," said Jarkko Ruokojärvi, Product Line Manager Automation at Sandvik Mining and Rock Technology. "We're relocating operators from underground to the surface and isolating the automation area, as well as reducing decline safety hazards caused by operator fatigue."
The new evolution in AutoMine® Trucking is decline haulage, which enables high-level usage and improved productivity also in declines for underground hard rock miners who use ramp haulage. This helps enable several additional daily hours of haulage with automation. Haulage-level automation has been in operation since 2005 at Petra Diamonds' Finsch mine in South Africa, and now the same proven technology is also available for decline ramp applications.
The new intelligent trucks have inbuilt data collection capabilities, ensuring all information can be visualised at any time. Every load is analysed and high speed continuous production in autonomous mode enables higher utilisation and extended equipment lifetime.
Read the article online at: https://www.worldcoal.com/product-news/07072017/sandvik-intelligent-trucks-automate-haulage-with-automine/
You might also like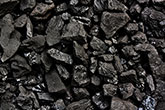 According to a recent release from Rystad Energy, global coal-fired power generation is on track to peak in 2023, as new sources of renewable and low-carbon energy expand rapidly.