---
One of the biggest advances in crane safety and cost-efficient management over the past decade has been the advent of lifecycle care in real time.
New remote digital monitoring and analytical technologies – such as Konecranes' TRUCONNECT® – can look inside the performance of a crane or whole fleets of cranes to accurately predict the most suitable and timely maintenance for optimum service, as well as spot impending production risks and accident hazards.
The company's TRUCONNECT technology harnesses in a user-friendly way the power of the industrial internet, the heart of which is based on a series of machinery sensors working together to gather and analyse data for specific purposes. By operating in this way, they can enable efficiencies that were unimaginable just a short time ago.
"With powerful but highly accessible technologies, such as TRUCONNECT, crane maintenance is an entire generation ahead of the days of external inspections, laborious dismantling to find and fix problems - or simply fixing something when it fails," said John Bailey, General Manager, Service Development, Konecranes SE Asia Pacific.
"With the accident liability that outdated practices entail – and the potential for expensive downtime that companies just can't afford these days – old approaches are just no longer accepted as safe and productive risk management in the world-class industries we serve," he continued.
Such industries include automotive and general manufacturing, bulk materials handling, cement, mining, power generation, petrochemical, ports and container handling, pulp and paper, shipyards, steel and waste-to-energy.
In developing TRUCONNECT to complement its MAINMAN planned maintenance services to such industries, Konecranes has incorporated into the technology its experience as a major global crane and lifting equipment manufacturer, as well as the world's largest crane service organisation, with more than 450 000 pieces of lifting equipment under maintenance agreements worldwide. Konecranes' 10 300 remote monitoring connections and 600 service locations worldwide – including throughout the Asia-Pacific and Australasia – have fed into the understanding of industry needs that has produced the TRUCONNECT suite of remote service products connecting data, machines and people. Through such products, Konecranes applies the Industrial Internet to lead the evolution of service through remote monitoring, diagnostics, analytics and usage-based predictive maintenance – providing real-time visibility and offering customers unique predictive capabilities and crane management efficiencies.To make the process of real-time monitoring for lifecycle care as intuitive and easy to use as possible, Konecranes has integrated TRUCONNECT® remote monitoring and reporting and MAINMAN planned maintenance results captured by mobile enabled technicians into an easily accessed online customer portal, 'yourKONECRANES.com'. This web portal – which gives real-time browser-based access to individual customers' equipment data and maintenance history – links usage data, maintenance data and asset details, giving a transparent and complete view of events and activities of a crane over any selected time interval. Aggregated data can be viewed, analysed and shared quickly, for a single asset or an entire fleet.
Data is sent to this customer portal from Konecranes TRUCONNECT remote monitoring and reporting technology along with MAINMAN planned maintenance findings, which can be applied to a huge variety of lifting equipment across the range of industries Konecranes serves.
TRUCONNECT gathers data on running time, motor starts, work cycles and brake condition and can also send alters by text or email of hazardous events, such as hoist overloads, emergency stops and over-temperatures.
MAINMAN planned maintenance uses Konecranes' proprietary 'Risk and Recommendation' method to visually categorise findings into safety, production and undetermined risks allowing for easy prioritisation and planning of future maintenance activities by asset.
"To make the best use of this innovative technology, insights can be drawn by observing anomalies, patterns and trends, helping users make fact-based decisions," explained Bailey.
Anomalies can show up as faults, such as overloads. These events are considered abnormal and should be addressed promptly as they occur. Knowing when an overload occurs is the first step in identifying its cause.
Patterns help reveal relationships between variables. For example, overload or emergency stop alerts or excessive starts may indicate the need for operator training aimed at reducing human-error downtime and the risk of safety incidents. Recurring motor overheats may indicate changes are needed in equipment or process.
The study of trends can help prioritise corrective action and investments. Analysing data behaviour over time supports the development of predictive maintenance.
"Our aim is not to be confusing or overwhelming with a flood of data and analytics," indicated Bailey. "We have teams of experienced staff who take a consultative approach to help guide our customers' decision making. We share our findings, provide recommendations and discuss how each action can optimise particular aspects of operations and maintenance."
Konecranes technicians and inspectors are mobile-enabled, which means they are constantly connected to TRUCONNECT's data through their phones, tablets and computers. They can access maintenance history, equipment usage and operating information and look up spare parts and manuals.
"Konecranes Remote Support experts can communicate with your crane, no matter where it is, and provide remote support and troubleshooting in the event of a breakdown or indication of a fault. The data from TRUCONNECT can be used to identify the need for corrective on-site maintenance and spare parts," concluded Bailey. "TRUCONNECT's integration into the 'yourKONECRANES.com' portal is designed to improve the user experience and is a key development in delivering lifecycle care in real time, which will help extend the life of valuable assets by planning better maintenance programmes and identifying faults and problems at an earlier stage".
Edited from press release by Harleigh Hobbs
Read the article online at: https://www.worldcoal.com/product-news/07042016/real-time-monitoring-for-lifecycle-care-of-crane-fleets-539/
You might also like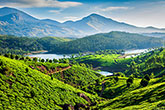 In a push towards eco-friendly coal transportation, Coal India Limited (CIL) has planned a capital investment in 61 first mile connectivity (FMC) projects.