---
The majority of mine sites today use a mixed fleet in their operations; acquiring machines that best suit their needs at different stages of the mining process.
As companies look towards bringing automation and information gathering into the forefront of their operations, it is important they recognise there are alternatives to replacing big-ticket commodities such as mobile machines to do so.
"Retrofitting fleets with autonomous and information solutions is the most economical means for mining companies to get the most out of their existing assets," said RCT's Executive Director and CEO, Brett White. "It's not necessary to purchase new fleets already equipped with automation systems to reap the benefits of automation."
Smart Technology company, RCT has 45 years of experience in the industry and today it boasts a vast range of profit-boosting solutions, spanning four proven brands that can be installed on any machine – regardless of make or model.
"As companies make the move towards automation in the effort to further drive efficiencies and increase productivity and profitability, it's in businesses best interest to leverage the maximum value from its existing assets."
"This is why it makes sense to transition to remote and autonomous control with RCT – we have both the experience and capabilities."
"RCT's agility and adaptability to the individual requirements of mining and application to mobile equipment is the biggest point of difference between us and the Original Equipment Manufacturers (OEM)," explained White.
"While OEM's can produce automated machines, RCT can take an existing machine and automate it with our ControlMaster® solutions; ensuring the ergonomics of the OEM remains the same, in order to keep the same feel and functionality of the machine's controls."
Utilising an existing fleet is not only a cost-effective solution but a sustainable option, which is why RCT's capabilities are in demand today.
In addition to providing off-the-shelf solutions, the company has a dedicated projects division – RCT Custom which has the resources and expertise to design, manufacture, install and deliver ongoing support to bespoke solutions that directly meet clients' specific needs.
"To date, RCT Custom has delivered numerous state-of-the-art projects including retrofitting a Caterpillar D8R with remote control technology – a feat deemed virtually impossible by other remote technology companies," he added.
RCT Custom has also integrated our technology with existing systems and collaborated with other technology companies to roll-out projects requiring geofencing to ensure machines operate free from potential collisions and damage from other machines and mine infrastructure.
The company has also provided engine protection solutions, industrial remotes, and a communications suite.
The latest Communications Solutions offering complements RCT's automation solutions to help clients enter, expand or completely digitise its operations by integrating solutions to a new or existing network.
"RCT can cater to individual site needs and provide analogue, a stepping stone to digitisation with RCT Bridge, roll out the full communication package with RCT Connect or simply integrate our solutions with an existing network," said White.
Furthermore, the company has also provided leading-edge fleet management solutions for the last 10 years. This proven technology is now available across both the industrial mining industries with RCT's SmarTrack® and EarthTrack® Fleet Management systems.
Read the article online at: https://www.worldcoal.com/product-news/03102017/rct-helping-businesses-transition-to-remote-and-autonomous-control/
You might also like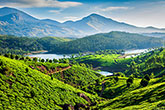 In a push towards eco-friendly coal transportation, Coal India Limited (CIL) has planned a capital investment in 61 first mile connectivity (FMC) projects.