World's first continuous diesel particulate matter reader launches at AIMEX
Published by Harleigh Hobbs, Editor
World Coal,
---
Leading Technology Companies APC Technology and Pinssar Partner to Launch the World's First Continuous Diesel Particulate Matter Reader.
The Pinssar diesel particulate matter (DPM) reader provides real-time smart monitoring of DPM below 800 nanometres on a continuous basis by using laser light scattering photometry as a way of measuring particles in the ambient air. The reader is specifically designed to be deployed in enclosed environments, such as underground mines, construction sites, workshops and tunnels, and in a wide range of industries, including mining, defence, oil and gas, shipping and transport.
Francoise Velge, Managing Director of Pinssar commented on the origins of the ground breaking technology. "Through my work in the mining sector I discovered there was no continuous monitoring technology available for harsh environments. I believed this was key to understanding the level of threat in confined areas rather than spot checking or reacting to the more obvious signs post exposure. After more than three years of development, testing and a multi-million dollar investment, Pinssar has now launched the world's first continuous diesel particulate monitoring system for harsh environments."
To ensure the manufacturing cost requirements of producing the DPM Reader were met, Pinssar began the process of selecting a hardware partner who could enhance the design and manufacture of the equipment. The key features included a rugged solution that would withstand the demands of an array of harsh environments, the ability to design and manufacture the internal layout of the unit, as well as managing internal and 3rd party testing for international certification. Francoise explained why they chose APC Technology.
"During the development stage we commissioned a number of prototypes that met many of our requirements but we eventually reached the conclusion that an experienced hardware partner would be able to manufacture a cost effective hardware solution that was reliable and performed to our requirements. APC Technology are Australian based making it easy to work with them and with over 30 years experience in design and manufacture of ruggedised equipment, they brought a wealth of knowledge and expertise that has added value to the production process."
Scott Begbie, Managing Director of APC Technology further commented: "Pinssar's DPM Reader is an industry first and we are delighted to be the hardware partner of choice. The collaborative relationship with Pinssar has enabled our in-house engineering team to enhance the productivity of the prototype and build further on the initial requirements. We are looking forward to being a long-term hardware supplier and support centre for the DPM Reader worldwide."
Pinssar and APC Technology will be showcasing the DPM Reader on stand 3210 during AIMEX 2017 in Syndey from 29 – 31 August.
Read the article online at: https://www.worldcoal.com/product-news/01082017/worlds-first-continuous-diesel-particulate-matter-reader-launches-at-aimex/
You might also like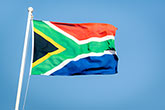 Black Royalty Minerals Koornfontein has signed Bettercoal's letter of commitment.