---
Talen Montana (TM), the Talen Montana Retirement Plan and other plaintiffs, have announced that they have filed complaints in Montana state court against PPL Corporation (PPL), affiliates of PPL and current and former PPL directors.
The lawsuits are aimed at recovering US$733 million of funds extracted by PPL from TM's business during PPL's long tenure as owner of PPL Montana between 1999 and 2016, without regard to PPL Montana's financial condition or ability to satisfy its liabilities. This left PPL Montana and its successor, TM, unable to meet the long-term obligations of the Colstrip power plant on its own.
TM operates the Colstrip power plant; a four unit, 2094 MW coal-fired generation facility in Colstrip, Montana (USA).
"Over the last two years, we have worked tirelessly to improve the difficult financial condition of the Colstrip power plant that we inherited from PPL," said Talen Montana President Dale Lebsack. "We are asking PPL to fulfill its obligations to the Colstrip plant, the state of Montana, and to the Colstrip plant employees and retirees."
The first lawsuit, which is a class action suit filed by the Talen Montana Retirement Plan and other plaintiffs, claims that PPL and its directors improperly transferred US$733 million in proceeds from the sale of its Montana hydroelectric assets, leaving TM without adequate funds to pay its obligations on its own.
In the second lawsuit, TM asserts claims that PPL and certain of its directors breached their fiduciary duties by causing PPL Montana to pay an improper US$733 million dividend to PPL in November 2014, in the amount of the net proceeds of the Montana hydroelectric asset sale received by PPL. These funds should have remained with TM to fulfill PPL's legacy obligations in Colstrip, Montana.
To this end, TM will establish a Montana state remediation trust for any recovery in these actions. Assets from the trust will be deployed to fund and pay for PPL's legacy obligations, including environmental remediation obligations in Montana and pension and benefit expenses for employees of the Colstrip plant.
Read the article online at: https://www.worldcoal.com/power/31102018/talen-montana-files-us733-million-claim-against-ppl-corporation/
You might also like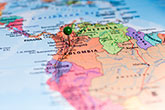 Benjamin Hill has entered into a nonbinding letter of intent with Aion to acquire interest in a Colombia coal project.