Foresight Energy restructures
---
Foresight Energy LP ([FELP] and along with its consolidated subsidiaries, the [Partnership]) has completed an out-of-court restructuring of over US$1.4 billion in indebtedness pursuant to the terms of Transaction Support Agreements previously executed by the Partnership, Foresight Energy GP LLC (FEGP), the Partnership's equity sponsors, including Christopher Cline, Murray Energy Corp., Foresight Reserves LP (Reserves), and a majority of the Partnership's secured bank lenders and holders of the 7.875% Senior Notes due 2021 issued by the Foresight Energy LLC and Foresight Energy Finance Corporation (the Old Notes).
According to the company's media release, the restructuring resolves various defaults and events of default relating to a December 2015 Delaware Chancery Court determination that the Partnership's and FEGP's April 2015 equity transaction involving Murray Energy and Reserves constituted a 'change of control' of FELP under the terms of the Old Notes (the Change of Control Litigation). The restructuring was implemented principally through concurrent exchange and tender offers in which holders of 99.98% of the principal amount of the Old Notes participated. Through the tender and exchange offers, Reserves and certain of its affiliates purchased approximately US$105 million of outstanding Old Notes for cash, and the Partnership exchanged the remaining Old Notes for approximately US$349 million of new second lien notes, approximately US$299 million of new convertible PIK notes, and warrants to acquire up to 4.5% of the total outstanding units of FELP upon the redemption of the convertible PIK notes.
The restructuring also provides for: (1) an amendment and restatement of the Partnership's senior credit facility; (2) an amendment and restatement of the Partnership's receivables securitisation facility; (3) amendments and waivers related to the Partnership's longwall equipment leases and financings; (4) amendments and other modifications to FEGP's and the Partnership's governance documents and existing agreements by and among the equity sponsors; and (5) the execution of various mutual releases among the participants in the restructuring. As a result of the restructuring, the Change of Control Litigation will be dismissed with prejudice.
"We are pleased to have completed the debt restructuring," said Robert D. Moore, President and CEO. "The resulting transaction puts the change of control litigation behind us and allows us to continue to focus on executing our mission of running the safest, most reliable and lowest cost mines in the Illinois Basin."
Read the article online at: https://www.worldcoal.com/power/31082016/foresight-energy-restructures-2336/
You might also like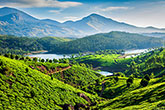 In a push towards eco-friendly coal transportation, Coal India Limited (CIL) has planned a capital investment in 61 first mile connectivity (FMC) projects.