Law may block golden handshake for German lignite owners
Published by John Williams, Editorial Assistant
World Coal,
---
Lawyers have warned Germany's coal companies not to bank on big payoffs for closing their lignite operations down, in a new legal analysis.
State aid experts at environmental law charity ClientEarth say that any government money lignite operators are hoping to receive for taking their plants offline in keeping with the German coal phase-out timetable will be subject to several layers of legal scrutiny – and that large payoffs are unlikely to prove legally justifiable.
Companies such as RWE have been demanding up to €1.5 billion/GW closed, after the 'Coal Commission' recommended that compensation for operators should form part of the phase-out negotiations with the German government.
To be legally paid out, any compensation for plant closures would have to be proven to be constitutionally required under German law and designed in a way that complies with EU state aid law. If it does not meet state aid requirements, the European Commission would block or reverse any payoff.
According to ClientEarth experts, it is unlikely the huge 'golden handshake' sought by RWE would meet either of these legal requirements. And if the aid is paid without commission approval, it is liable to be paid back if the commission decides it is not compatible with the law.
ClientEarth lawyer Sam Bright, the report's other co-author, said: "To qualify for payoffs under German law, companies would have to be able to prove they would suffer significant financial hardship due to the closures. And to meet EU state aid criteria, operators receiving the money would have to prove they were not being given an unfair, market-distorting advantage."
According to economic analysis, the German lignite fleet lost approximately €664 million in the first half of this year alone – ten times what it lost in the same period a year earlier. The market value of major player RWE currently includes a valuation of negative €4 billion for its conventional power generation assets.
If payoffs are agreed and then notified to the European Commission to be assessed as state aid, the ensuing decision will be influenced by the fact that no other country phasing out coal is proactively planning payoffs for coal companies.
An official draft of Germany's coal phase-out law is expected within a month.
Read the article online at: https://www.worldcoal.com/power/30102019/law-may-block-golden-handshake-for-german-lignite-owners/
You might also like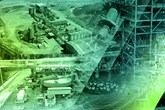 DRA Global has secured the contract for a major design package for Whitehaven Coal's Vickery Extension Project located in New South Wales, Australia.