---
Ncondezi Energy Limited announces: the receipt of a new shareholder loan conversion notice in relation to 1 546 934 new ordinary shares of no par value in the company from a lender at a conversion price of 10p per share (30 May Conversion Notice); and in relation to the announcement of the company dated 17 May 2019, the correction of the number of ordinary shares stated in relation to the shareholder loan conversion notice (17 May Conversion Notice), which is 1 062 136 instead of 1 541 209 as was stated therein.
As a result of the 17 May Conversion Notice and the 30 May Conversion Notice, 1 541 209 ordinary shares were issued on 23 May 2019 and a further 1 067 861 ordinary shares will be issued on 4 June 2019. In aggregate, 2 062 136 ordinary shares were admitted to trading on AIM on 23 May 2019. A further application has been made for an additional 1 546 934 new ordinary shares to be admitted to trading on AIM with admission expected to take place at 8.00 am on 4 June 2019. Following admission of the new ordinary shares referred to herein, the company's enlarged issued share capital will comprise 320 349 232 ordinary shares with voting rights. This figure may be used by shareholders in the company as the denominator for the calculations by which they will determine if they are required to notify their interest in, or a change in their interest in, the share capital of the company under the FCA's Disclosure and Transparency Rules.
Read the article online at: https://www.worldcoal.com/power/30052019/ncondezi-energy-announces-shareholder-loan-conversion-and-correction/
You might also like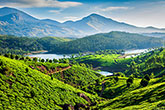 In a push towards eco-friendly coal transportation, Coal India Limited (CIL) has planned a capital investment in 61 first mile connectivity (FMC) projects.