---
NERA (National Energy Resources Australia) has approved funding for eight new projects totalling AUS$4.8 million, leading a new stage of innovation and transformation in the energy resources sector.
The projects include initiatives aimed at introducing clean technologies into the sector – a key priority area outlined in NERA's Sector Competitiveness plan, a 10-year strategic roadmap for Australia's oil, gas, coal and uranium industries.
NERA CEO, Miranda Taylor, said the new projects support NERA's goal towards maximising value in the Australian economy through an energy resources sector that is sustainable, innovative and diverse.
"With Australia's energy sector increasingly under pressure from volatile commodity prices and a rapidly evolving global energy mix, it is vital we transform the way our industry operates to stay competitive," Taylor said.
"We were thrilled by the positive response to our search for clean technology projects. These new initiatives will provide economic and environmental benefits to the end user through innovation and industry partnerships."
"We also committed to fund a number of pivotal projects for the energy resources sector, which we believe will make a significant contribution to Australia's economic future, including the LNG Futures Living Lab and a programme which truly equips small businesses when travelling internationally."
"By commercialising fresh ideas and solutions and fostering collaboration between relevant stakeholders, NERA is helping create an agile and flexible energy resources sector that can respond to technological, environmental and societal market forces."
The successful projects will receive co-funding from NERA's AUS$15.6 million project fund, upon the formalising of contracts.
Below are the planned projects:
Ali-Jak Environmental Solutions – Reducing Coal Seam Gas Water Treatment Costs (QLD) - Ali-Jak Environmental Solutions is the developer of a unique, low cost, modular, mobile and continuous flow process for efficiently and effectively removing water from liquid and sludge waste streams. The system uses no chemicals and produces clean reusable water and a solid or concentrated liquid product.
Pilot results confirm that introduction of the system will significantly reduce future pondage requirements and associated capital and operating costs for coal seam gas developments. In addition, the environmental footprint and risk will be significantly reduced and the clean water applied for beneficial reuse.
Our Energy Group Pty Ltd – Reducing Greenhouse Gas Emissions (NSW)
New methane capture technology has the potential to drastically reduce greenhouse gas emissions from Australian underground coal mines. Our Energy Group's Dynamic Goaf Balancing System captures mine methane and carbon dioxide before it enters the ventilation system. The captured and concentrated methane gas can then be brought to the surface for use in gas-fired power generation, industrial use or can be flared.
Subcon Technologies Pty Ltd – Rigs to Reefs (WA)
University of Western Australia – Living Lab (WA)
CD Power Pty Ltd – Hybrid Wellsite Power (SA)
Flinders University – Promoting Local Capabilities in Environmental Assessments (SA)
Heathgate Resources – Groundwater Compliance Monitoring (SA)
Carnegie Clean Energy Ltd – Securing Platform Power Supply with Renewable Energy (WA)
Read the article online at: https://www.worldcoal.com/power/29112017/nera-approves-eight-new-energy-projects/
You might also like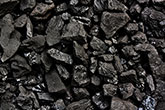 According to a recent release from Rystad Energy, global coal-fired power generation is on track to peak in 2023, as new sources of renewable and low-carbon energy expand rapidly.