India facing acute shortage of coal
---
India is facing an acute shortage of coal, as stockpiles of the black stuff fall to their lowest levels since mid-2012 – when millions of people were left without power in one of the world's worst blackouts.
According to Reuters, half of India's thermal coal-fired power plants have less than a week's supply of coal on hand. There was, in turn, a sharp fall in power output on Thursday from a plant in the western state of Gujarat that left India more than 9000 MW short of peak demand, according to two officials at the state grid operator.
The Financial Express reported that transmission frequency at the northern grid has fallen below the requisite 49.9 hertz stability threshold for considerable periods in recent days, forcing the regional load despatch centre to issue alerts to the distribution companies of the nine states in the region against overdrawals.
The Indian Northern Regional Load Dispatch Centre has inturn noted that shortages of coal could see thermal coal-fired power plants close, and that this "could result in SOS conditions".
The Western Regional Load Dispatch Centre has issued similar warnings, saying the regional grid was "severely affected".
The stakes could not be higher now, as new prime minister Nerendra Modi looks to prove he is able to tackle some of the industry-wide problems that have challenged the coal industry in India under the previous administration overseen by Manmohan Singh.
A grid collapse now would have serious implications for the economy, especially since industrial production is beginning to look up after several months of tepidness.
The news of coal shortages comes just days after the Indian Supreme Court declared captive mining licenses illegal – a move which threw the futures of hundreds of coal mining licenses issued between 1993 – 2011 into doubt.
State-owned Coal India Ltd has now been asked by the Coal Ministry to prepare a detailed note on ways to fast-track extraction of coal from its mines that have been explored and gained green clearance.
"Coal India was directed that a detailed note may be prepared and sent to Coal Ministry. This is under process," a source close to the development said.
Edited from various sources by Sam Dodson
Read the article online at: https://www.worldcoal.com/power/29082014/shortage-of-coal-in-india-1263/
You might also like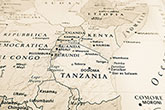 Edenville Energy Plc has provided an update on its Rukwa Coal Project in Tanzania.