---
In its 2Q16 results, FirstEnergy Corp. has reported a GAAP loss of US$1.1 billion, or US$2.56 per basic and diluted share of common stock, on revenue of US$3.4 billion.
These results compare to 2Q15 net income of US$187 million, or US$0.44 per basic and diluted share of common stock, on revenue of US$3.5 billion. 2Q15 operating (non-GAAP) earnings were US$0.53 per basic share of common stock.
The 2Q16 loss resulted from asset impairment and plant exit costs in the company's competitive business. The pre-tax asset impairment and plant exit costs were US$1.5 billion. This includes charges associated with deactivating W.H. Sammis Units 1-4 and Bay Shore Unit 1, an impairment charge associated with goodwill at the company's competitive energy services segment, and coal contract termination and settlement costs resulting from deactivated units. In addition, the company recorded valuation allowances against state and local net operating loss carryforwards of US$159 million.
FirstEnergy is also providing earnings guidance for Q3 and full year of 2016. The company expects third quarter GAAP earnings of US$0.63 to US$0.73 per basic share, and operating (non-GAAP) earnings of US$0.65 to US$0.75 per basic share. For the full year, FirstEnergy expects GAAP losses of US$0.75 to US$0.55 per basic share, primarily reflecting the asset impairment and plant exit costs recognised in the second quarter. Operating (non-GAAP) earnings guidance for the full year is US$2.40 to US$2.60 per basic share.
"We continue to make steady progress on our strategic initiatives, while positioning FirstEnergy for stable, predictable, and customer-service oriented growth," said Charles E. Jones, FirstEnergy President and CEO. "At the same time, we have made difficult but necessary decisions to address the continuing impact of challenging market conditions on our competitive business."
In FirstEnergy's Regulated Distribution business, 2Q16 earnings decreased compared to 2Q15, primarily due to lower distribution deliveries, higher retirement benefit expense and lower commodity margin at regulated generating units, partially offset by the impact of new distribution rates at the Pennsylvania utilities that went into effect in May 2015.
Total distribution deliveries decreased 1.7% compared to 2Q15. Residential sales decreased 1.5% and commercial sales decreased 0.6%, primarily due to the use of more energy-efficient products. The impact of weather was essentially flat for the quarter. Deliveries to industrial customers decreased 2.7%, as continued growth in the shale gas sector was more than offset by lower usage from steel and coal mining activity.
In the Regulated Transmission business, earnings decreased compared to 2Q15, primarily resulting from increased net financing costs and lower transmission revenues that resulted from ATSI's and TrAIL's annual true-ups to their formula rates and a lower return on equity at ATSI that went into effect in January 2016. These were partially offset by a higher rate base related to the company's Energizing the Future programme.
In the Competitive Energy Services segment, charges related to asset impairment and plant exit costs, as well as mark-to-market adjustments on commodity contract positions, more than offset stronger commodity margin compared to 2Q15. Commodity margin benefited from higher capacity revenues, increased wholesale sales and lower purchased power and fuel expense, partially offset by lower contract sales related to the company's strategy to more effectively hedge its generation.
Edited from press release by Harleigh Hobbs
Read the article online at: https://www.worldcoal.com/power/29072016/firstenergy-reports-loss-in-2q16-2108/
You might also like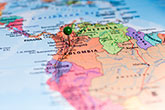 Benjamin Hill has entered into a nonbinding letter of intent with Aion to acquire interest in a Colombia coal project.