ResearchAndMarkets reveals new report on coal-fired power generation in India
Published by Stephanie Roker, Editor
World Coal,
---
The 'Coal-based Power Generation in India 2018' report has been added to ResearchAndMarkets.com's offering.
The objective of the 2018 edition of the 'Coal-based Power Generation in India' report will be to comprehensively cover the key trends in the segment, discuss recent policy and regulatory developments in the last one year, analyse the major issues, and highlight the future outlook for the sector going forward.
Coal-based power continues to hold the highest share in the country's installed capacity and total generation. Coal-based capacity has increased from 130 GW as of March 2013, to 192 GW as of March 2017, recording a CAGR of around 10%. Coal-based power generation currently occupies a share of over 75% in the total power generation in the country.
As India makes a rapid shift to renewables, coal-based power plants are also increasingly expected to play the role of balancing and stand-by power. Flexibalisation is an area of excellent opportunity for conventional coal-based plants. This year's report has a dedicated chapter focusing on the flexibalisation needs and requirements of coal-based power plants.
Despite all the capacity addition planned in the renewable sector, coal is expected to continue to be the mainstay to meet the growing energy needs, with over a 60% share in power generation as per industry observers. The outlook for the coal-based power generation industry with the influx of renewables has been discussed in detail in a chapter on impact of renewables.
Another key challenge that the industry is gearing up towards are the new air and water emission norms. This year's report has a dedicated chapter discussing the detailed impact of the emission control norms on the industry, as well as the progress in implementation so far.
Also, compliance with the norms by existing and upcoming projects would require significant equipment upgrades and a large number of emission control systems which provides a huge business opportunity and stimulus for the technology and equipment industry. A separate chapter on opportunities for technology providers has also been included in this year's report edition.
With significant improvement has been observed in the domestic coal supplies over the past few years through various measures including the newly launched auction scheme, SHAKTI, the report will have a comprehensive section devoted to coal, prices, procurement and outlook.
Meanwhile, with the magnitude of the stressed coal-based power capacity problem remaining large, the report will have a special chapter giving an update on the stressed assets in the sector.
Read the full report here.
Read the article online at: https://www.worldcoal.com/power/29052018/researchandmarkets-reveals-new-report-on-coal-fired-power-generation-in-india/
You might also like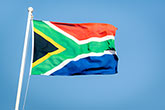 Black Royalty Minerals Koornfontein has signed Bettercoal's letter of commitment.