Eskom and African Development Bank Group enter loan agreement to improve power transmission
Published by Claire Cuddihy, Assistant Editor
World Coal,
---
Yesterday, the African Development Bank Group (AfDB) and Eskom South Africa signed a loan agreement of R2.886 billion and US$25 million, which will be used to improve power transmission in southern Africa. Eskom, which contributes about three-quarters of the total installed power generation capacity in the southern African power pool, and exports power to at least six countries in the region.
Eskom and AfDB have enjoyed a productive partnership since 2009 when the Bank approved the first facility in support of the utility's capital expansion programme. This project contributes to the realisation of the New Deal on Energy in Southern Africa, one of the Bank's priority development areas, by ensuring capacity to add new connections in South Africa and the region.
Dr. Kapil Kapoor, Director General of the African Development Bank Group's Southern Africa bureau said: "The AfDB and Eskom have had a long-standing partnership, through which the bank is supporting the transformation of this critically important utility. The financing of the Eskom Transmission Project will result in a significant strengthening of South Africa's transmission infrastructure. Not only will this improve the reliability and security of electricity supply, but will also allow for the integration of large-scale renewable energy into the transmission network, enhance network capacity for future load growth and ensure reduction in transmission losses."
Building on these successes, the new loan agreement, will see the construction of 552 km consisting of 436 km (of 400 kV) and 116 km of (132 kV) transmission lines and associated substations across Mpumalanga and Kwa-Zulu Natal provinces, upgrade of substation equipment including earthing systems at various existing substations in Mpumalanga. It's anticipated that this will translate to integration of distributed generation, mainly large-scale renewable energy, into the transmission network, ensure reliability and security of supply, reduction of transmission losses, improved regional integration and safety of operations and maintenance personnel.
"We are encouraged by the level of support that we continue to receive from Developing Finance Institutions, such as the African Development Bank which continues to be a significant partner and a key contributor to the progress achieved by Eskom in the execution of the current capital expansion programme We are particularly thankful for the continued support in a time when Eskom has made major advancements towards fully securing the R72 billion funding requirement for this year. These kinds of facilities are a demonstration of the Bank's mandate to contribute to the economic development and social progress of African countries", said Calib Cassim, Eskom's Acting Chief Financial Officer.
Read the article online at: https://www.worldcoal.com/power/28112018/eskom-and-african-development-bank-group-enter-loan-agreement-to-improve-power-transmission/
You might also like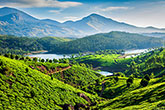 In a push towards eco-friendly coal transportation, Coal India Limited (CIL) has planned a capital investment in 61 first mile connectivity (FMC) projects.