---
A new analysis conducted by the US Department of Energy's National Energy Technology Laboratory (NETL) indicates that continued retirement of fossil fuel power plants could have an adverse impact on the nation's ability to meet power generation needs during future severe weather events.
A winter storm, known as a 'bomb cyclone', struck much of the eastern United States between 27 December 2017 and 8 January 2018, plunging the region into a deep freeze and sparking a significant rise in the demand for additional power for heat. Coal provided a majority of the daily power generation required to meet the emergency, according to the study. The report analyses fossil fleet performance and its contribution to power system reliability and resilience during the bomb cyclone event.
According to the National Oceanic and Atmospheric Administration, bomb cyclones occur when a mid-latitude cyclone rapidly intensifies or quickly drops in atmospheric pressure, marking the strengthening of a storm – essentially a winter hurricane. The event that occurred during December and January plunged temperatures to record lows in some areas accompanied by high winds.
Peter Balash of NETL's Energy Systems Analysis team, said the new study showed that "coal was the most resilient form of power generation during the event and that removing coal from the energy mix would worsen threats to the electrical grid's dependability during future severe weather events."
The new report, released on 27 March, warns against overestimating the nation's ability to respond to weather events if the current rate of coal plant retirements continues.
The report indicates that during the worst of the storm, 5 - 6 January 2018, that "US electricity market experience demonstrated that without the resilience of coal plants – its ability to add 24 hr baseload capacity – the eastern US would have suffered severe electricity shortages, likely leading to widespread blackouts."
NETL's Energy Markets Analysis team focused on six organised market areas administered by independent system operators (ISOs) that served regions affected by the bomb cyclone, mostly in mid-Atlantic and northeast states.
The NETL study, titled 'Reliability, Resilience and the Oncoming Wave of Retiring Baseload Units, Volume I: The Critical Role of Thermal Units During Extreme Weather Events', draws significant conclusions about the importance of fossil fuels in helping the nation answer power demands in times of crisis.
The analysis observes that projections of power generation sources to be used to meet future demand tend to overestimate the timeframe during which aging coal-fired units will remain in service, noting that "[t]o the extent that electricity generation projections ignore this factor, the asset replacement scale and lead time to maintain a diverse electricity fuel mix will be greatly underestimated."
Read the article online at: https://www.worldcoal.com/power/28032018/coal-the-most-resilient-form-of-power-generation-during-bomb-cyclones/
You might also like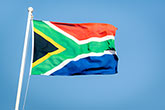 Black Royalty Minerals Koornfontein has signed Bettercoal's letter of commitment.