---
GE Power has announced that its technology has been selected by NTPC and Tata Chemicals to upgrade two coal-fired boilers in India with its low NOx firing system. This is the first installation of this technology in India and it will be implemented at NTPC's 2x490 thermal plant in Dadri, Uttar Pradesh and the 136 TPH Boiler Tata project in Mithapur, Gujarat. GE Power's technology can help reduce NOx generation by up to 40% from current levels in these units.
Today, India is the world's third largest producer of electricity, the majority of which is produced using coal. With more than 170 GW of India's coal-fired fleet operating on sub-critical levels, the implementation of this low NOx boiler technology can help the country reduce its NOx by up to 50% from the current level. GE Power also has the technology to reduce NOx levels even further by using secondary measures like SCRs which together with the low NOx boiler technology can reach reductions of more than 95%.
"This is the first order by any utility or industrial company in India for the firing system modification to reduce the NOx generation at the primary source of combustion boilers," said Andrew DeLeone, Managing Director, GE Power India Limited. "The success of these projects will benchmark the technology and technical specifications for future low NOx firing system modification in India. For India, where coal is and will remain the energy mainstay for a long time, GE's state-of-the-art technology can play a major role in making the thermal power plants efficient and environment friendly."
This is the first standalone order for low NOx firing system upgrade in any coal-fired boiler in India. The implementation of this technology is in response to India's new coal plant emission regulations which require all utility boilers as well as industrial and captive plant boilers to modify their firing systems to improve NOx emissions. By using this technology at its primary source of emissions reduction, customers experience shorter outage time and lower operating costs.
"We have more than 20 years of expertise with this technology and it's in use in 1,200 units around the world today, that's the equivalent of 480 GW," said Pascal Radue, General Manager of Clean Combustion, GE's Steam Power's business. "As countries have implemented stringent emission standards, we've been able to help our customers by delivering the right technology in a way that minimises the disruption an outage can have on their operations. We'll use that same experience to help our customers in India."
The announcement further strengthens GE Power's position as a leading AQCS technology provider in India. Earlier this year, GE Power's Steam Power business announced successful completion of NTPC's first wet flue gas desulfurisation (WFGD) unit at Vindhyachal power plant and a contract to install a new WFGD at NTPC's coal plant in Telangana.
Globally, GE Power's Steam Power business is an industry leader in cleaner power generation from coal with a broad portfolio of air quality control systems that can help further lower global and local environmental emissions. For thermal plants, GE's Steam Power offers emission control solutions with high collection efficiency, reduced capital costs, and low auxiliary power loads.
Read the article online at: https://www.worldcoal.com/power/27092018/ge-power-to-provide-low-nox-boiler-technology-for-coal-plants-in-india/
You might also like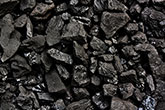 According to a recent release from Rystad Energy, global coal-fired power generation is on track to peak in 2023, as new sources of renewable and low-carbon energy expand rapidly.