---
Japan will only meet its climate change obligations by intensifying the deployment of carbon capture and storage (CCS), experts meeting in Tokyo have heard.
Speaking at the Japan CCS Forum in Tokyo, Global CCS Institute Asia Pacific General Manager, Alex Zapantis, said Japan is facing the same unpredictable emissions future as the rest of the world.
"Countries around the world are trying to reduce their reliance on fossil fuels while increasing their dependence on renewables. This is great but it isn't going to get us to where we need to be unless all technologies are given equal incentivisation. Policy parity is the trigger to meet targets."
Mr Zapantis said Japan had a lot to be proud of as the birthplace of the Kyoto Protocol which lay the foundations for the Paris 2° targets.
"The sad reality, however, is that we are still off-track to meeting those targets, and a wealth of international scientific evidence proves that those targets cannot be met without CCS."
Japan's greenhouse gas emissions are 2.8% of the world total and although they are reducing through reductions in electricity consumption, a large amount of coal-fired generating capacity - much of it currently under construction - will make targets unattainable unless CCS is deployed.
Mr Zapantis said like the rest of the world, CCS deployment was badly needed across Japan's industrial sector which emits 0.41 billion tpy of CO2 emissions.
"CCS is the only technology capable of taking emissions from industries such as steel, chemicals, and fertilizer, and burying it in the 146 billion t of underground storage capacity Japan has at its disposal."
"These industries are fundamental to keeping economies afloat and jobs alive. We believe there is a new economy waiting which will be driven by the intelligent and environmentally sensitive use of fossil fuels. It will be underpinned by using old resources in new ways. CSS will be a primary energy anchor in this new economy."
Mr Zapantis said Japan was showing how this new economy could be created through the work that companies like Kawasaki are doing in Australia to develop hydrogen production.
"Japan realises the enormous hydrogen opportunity that lies ahead in transport, especially in heavy transport where batteries cannot be a sole solution for a long time.
The Japan CCS Forum has gathered more than 200 leaders from government, industry and academia to discuss CCS development in Japan.
New analysis from the International Energy Agency (IEA) confirms that CCS remains critical for an orderly energy transition.
Speaking at the Forum, IEA CCS Unit Head, Juho Lipponen, said CCS was a safe, proven, versatile technology whose time has come.
"CCS is a unique clean technology capable of bridging the gap between the continued fossil fuel use in power generation and industry, and a pathway to achieving globally-agreed climate goals."
The IEA's latest Energy Technology Perspectives publication confirms that the more ambitious the climate goal, the more CCS is required".
There are currently 17 large-scale CCS projects around the world including Japan's Tomakomai CCS Facility, Asia's first full-cycle CCS plant which will capture more than 300 000 t of CO2 by 2020.
Five additional commercial CCS facilities are poised to commence operations in the next 12-18 months.
Read the article online at: https://www.worldcoal.com/power/27062017/japan-needs-ccs-to-tackle-climate-change/
You might also like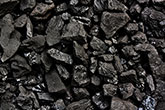 According to a recent release from Rystad Energy, global coal-fired power generation is on track to peak in 2023, as new sources of renewable and low-carbon energy expand rapidly.