Poland plans to diversify energy mix in bid to reduce coal use
Published by Claire Cuddihy, Assistant Editor
World Coal,
---
A draft of Poland's energy policy which was released on Friday last week showed that the share of coal power in the nation's energy mix is to decrease from over 78% in 2017 to 60% in 2030 with the help of other energy sources including offshore wind and nuclear power. According to one source, coal's share in Poland's energy mix is expected to decrease to below 30% by 2040.
This will be helped by the Polish government's plans to develop alternative energy sources. The Polish government reportedly anticipates the construction of a 6 GW to 9 GW of nuclear power capacity by 2043 and to have the country's first offshore wind farm up and running after 2025.
According to one source, offshore wind is appealing because it is not as intermittent, however the development of such projects will depend on the completion of work on strengthening the transmission network in the northern part of the country.
Solar energy generation will also grow as Poland is facing high demand for power in the summer months, due to the need for air conditioning, which aligns with the solar power generation curve.
There are reportedly no plans for an expansion of onshore wind capacities. The policy document notes that the imbalance between the periods of wind power generation and electricity demand in Poland is one of the reasons. Wind farms on land are also generally not well accepted by local communities.
"This is really disappointing on onshore wind. And it makes no sense economically. You expand your power capacity but you don't use the cheapest form of new power generation?" said WindEurope CEO Giles Dickson.
Read the article online at: https://www.worldcoal.com/power/26112018/poland-plans-to-diversify-energy-mix-in-bid-to-reduce-coal-use/
You might also like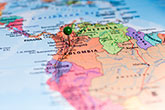 Benjamin Hill has entered into a nonbinding letter of intent with Aion to acquire interest in a Colombia coal project.